"Dynamic clothes" by John Johnson
In this tutorial, I will show you how to take a clothing model, import it into Poser, and make a dynamic clothing prop out of it. I will be using the Salsa Dress model I made in an earlier tutorial. The techniques shown here will work for either Poser5 or Poser6. If you have any questions or comments, feel free to contact me at webwyvern@gmail.com.
Here is the model I made in Hexagon that I will be using. I have made an image map for it (Basic UVMapping tutorial) and it is ready to be exported as an obj file.
Before we export our model, make sure you have removed all "extra" materials that may have been created during modeling or UV Mapping. Name your model. In the properties panel, you will see a text box where you can enter the name of your model.
Hide everything that is not part of your model such as the mannequin, reference planes, etc... These will also be exported if you don't. To hide an object, click on the "eye" icon in the scene tree next to it.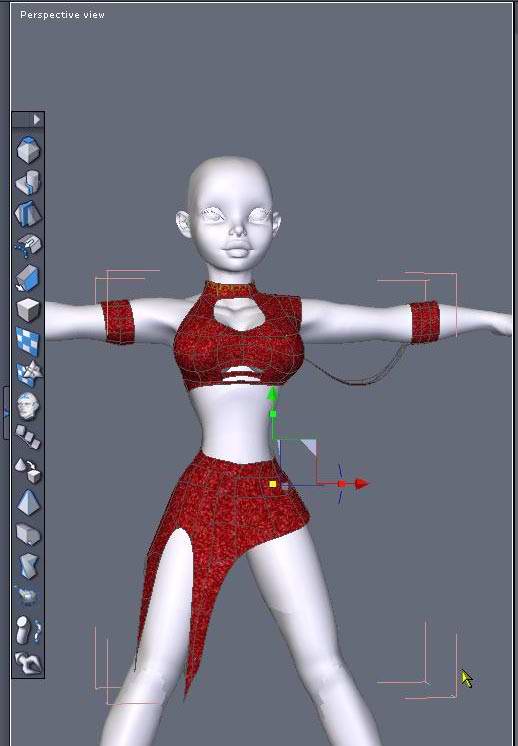 To export the model: click the File menu, Export, obj file format.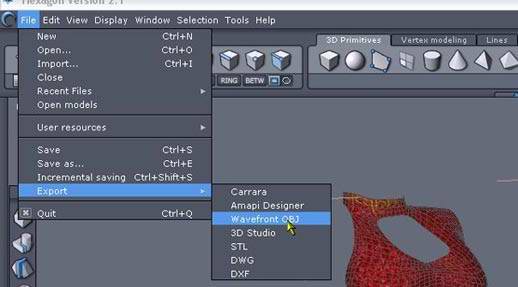 To keep your Poser files consistent, you should navigate to the Geometries folder in your Poser\Runtime directory and create a new folder for your personal clothing props. Save the obj file here.
If you created an image map for this model, create a folder for your clothing props in the Poser\Runtime\textures folder and save it there.


The Export Dialog will pop up next. If you created an image map, make sure Export UVs is checked. When you made your model, if you imported a mannequin and scaled it up, then make sure you enter an Export Scale Factor here that is the opposite. I used an import scale factor of 100 so I will use an export scale factor of 0.01 to ensure my model is the right size in Poser.
Then hit Save to export your model and we can move on to Poser.