"Upside down " by Mathias Koehler
This is the light setup. A large area light, right infront of the windows and 4 omnis. Notice the camera at the right.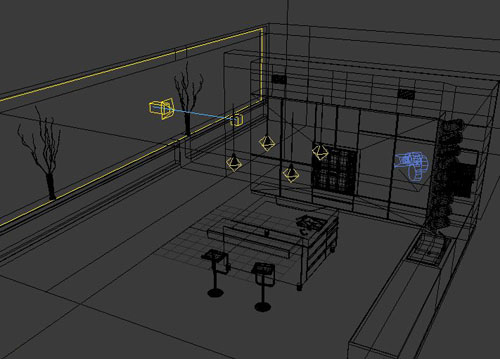 The scene seen through the camera.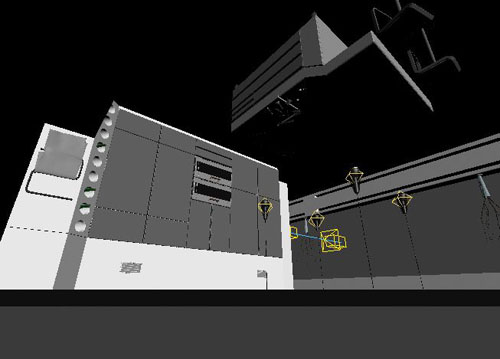 Kitchen render. I didn't have to use super-high sample values, because everything is going to be blured.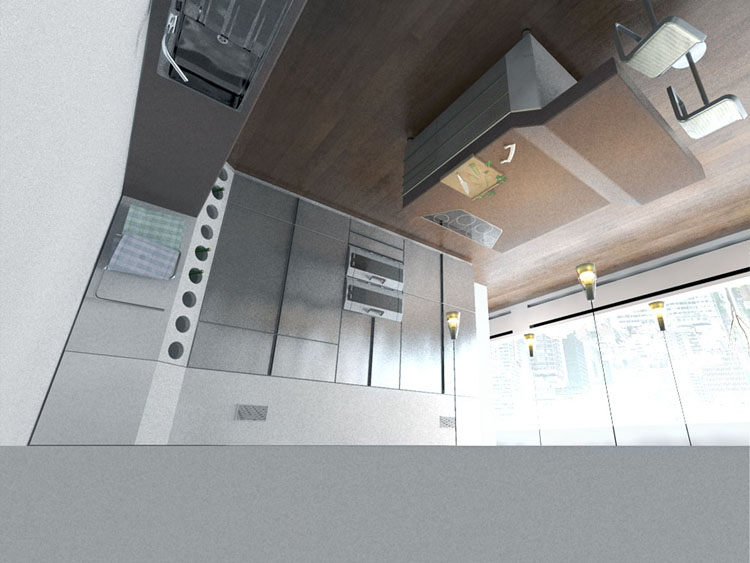 3Dtutorials.sk recommendation:
To maximise the realism of your 3D rendering we recommend to use high quality photo textures from the #1 texture website www.environment-textures.com
I had to render the fly in a seperate pass. The differences in scale made it somehow impossible for Max to render everything together. Everything went unbelievable slow, when I tried it. The fly measures about 1cm, while the entire room has about 7m.