"Making of Tiger ZOO " by Massimo Righi
Introduction
Photography has always inspired me, I love expecially shots of nature and wildlife from magazines like The National Geographic. During a recent travel in the South East of Asia, I visited Sriracha Tiger Zoo in Thailand and I took many photos of all the animals living there. There is no better reference material to use than the one you personally create;)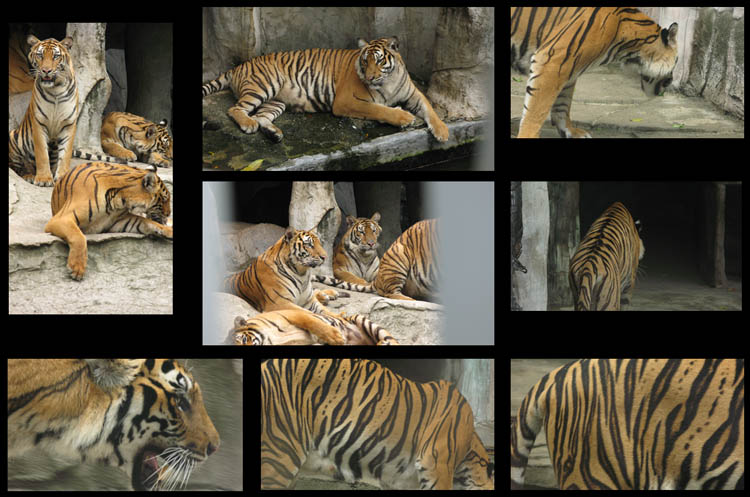 From crocodile farm with over 100.000 crocodiles to elephants and of course Tigers. I've never seen in my life so many Bengal tigers (more than 200) all in one single place, it was amazing. As for all my 3D models I didn't want to create it only for trying a realistic render but I also wanted it for further animation purpose, that's why I wanted to do all the steps ranging from the standard lowpoly model till the posed highpoly renders. I used Maya 8.5 for the modeling, MentalRay for rendering, Photoshop for creating the textures and Shave and HairCut for the fur of the head.
3Dtutorials.sk recommendation:
To maximise the realism of your 3D animals we recommend using high quality animal photo references from the #1 texture website www.3D.sk
Modeling
Using a simple polygon plane and extruding it according to the global shape, I created the head first than moved to the rest of the body leaving holes when the legs where to be connected.


This is my preferred modeling tecnique because keep on switching between the four views I can have a good control over the step by step modeling process. Once happy I went to model the legs in the same way starting extruding the edge form the leg's holes and finally I extruded the paws faces to obtain the nails. At this point I checked the geometry topology in order to obtain quads and loops. Finally I modeled the gum, tongue and teeth. In addition to the photo taken at the Zoo I used some scientific skeleton references found online.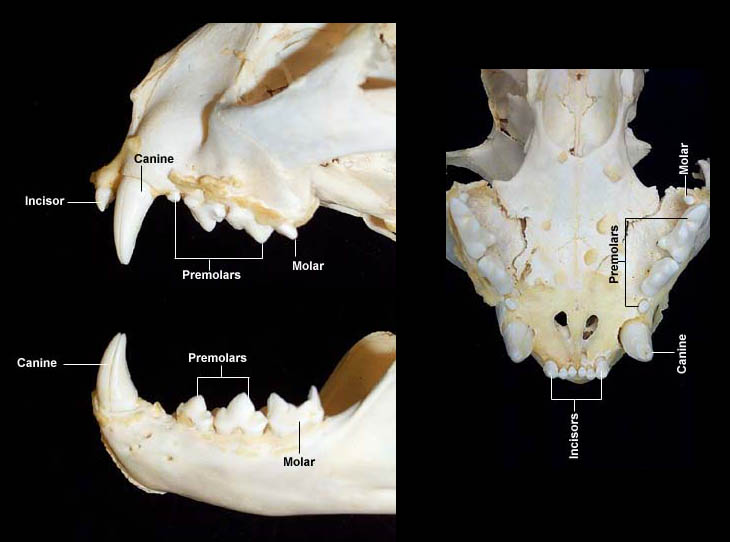 I modeled each tooth starting from a polygonal box, pulling vertices and pushing vertices.