"Making of Schwerin Theater " by Mohammad Saatchi
Progress show of front verdana. Box, Cylinder and box and again box….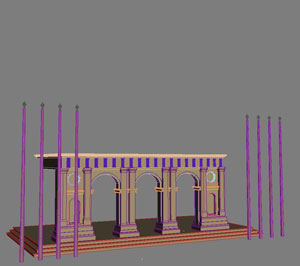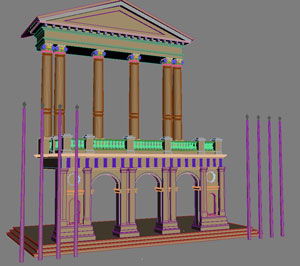 Some close up of details…



Front Part with different render.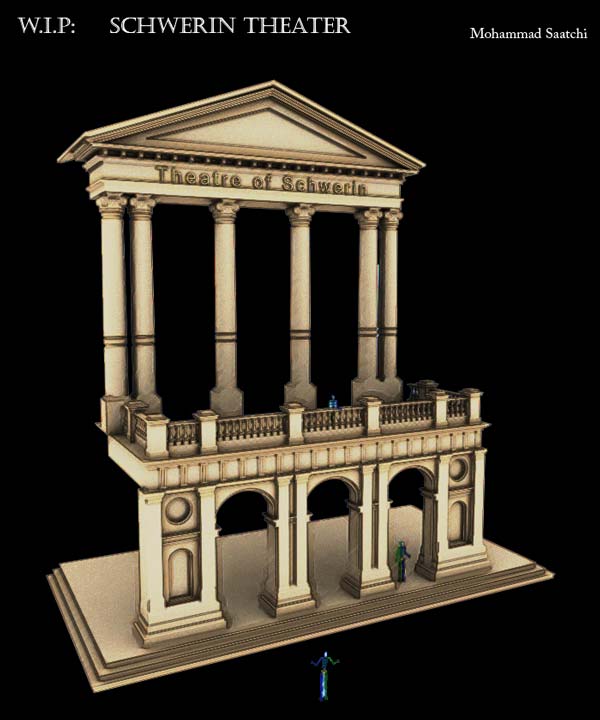 Front part is finished (as you can see above), oh, about carvings and statues, make those later. First I tried to complete structure. So I will continue modeling from wall. Wall has special tracks. I could use texture for it but as I said, I like to make all the details. This part was easy and interesting. Just create a box with 1,1,1 segment and convert it to poly then use slice plane for make tracks spaces horizontal and vertical. Then use bevel and this is finish. I will do some progress for windows bricks.
Create simple box and convert it to Editable Poly, then use slice for cut bricks space.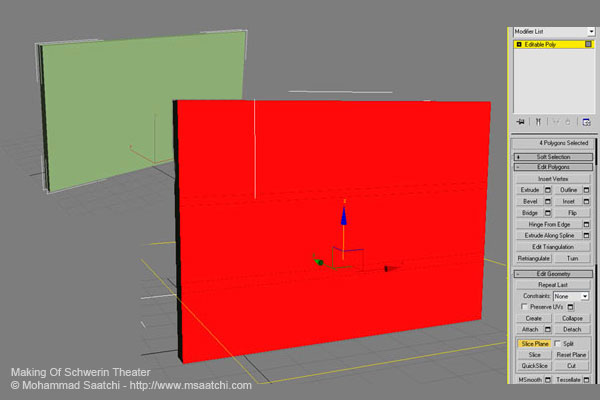 After cutting horizonal and vertical, use Bevel to make bricks.