"Making of Schwerin Theater " by Mohammad Saatchi
Result will become some thing like this.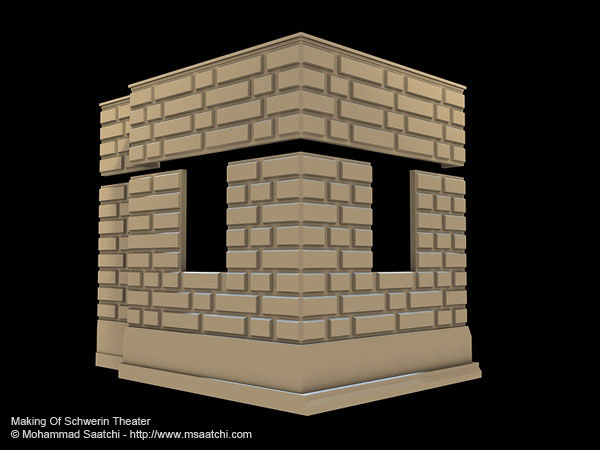 Progress of modeling front part…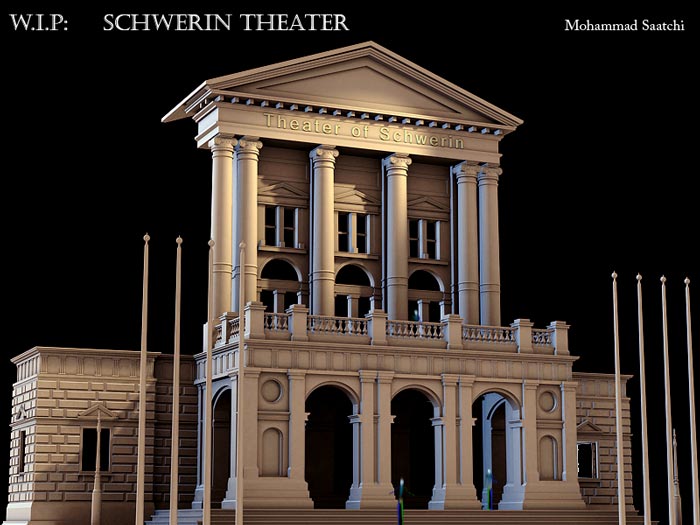 and I continue it to complete it. Attend that I guess height of the building and it may be wrong!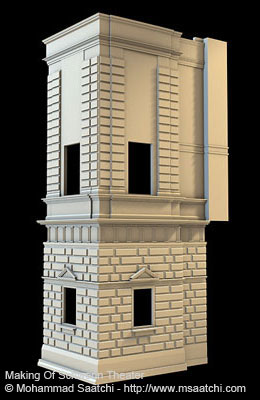 Some special render from front-side part.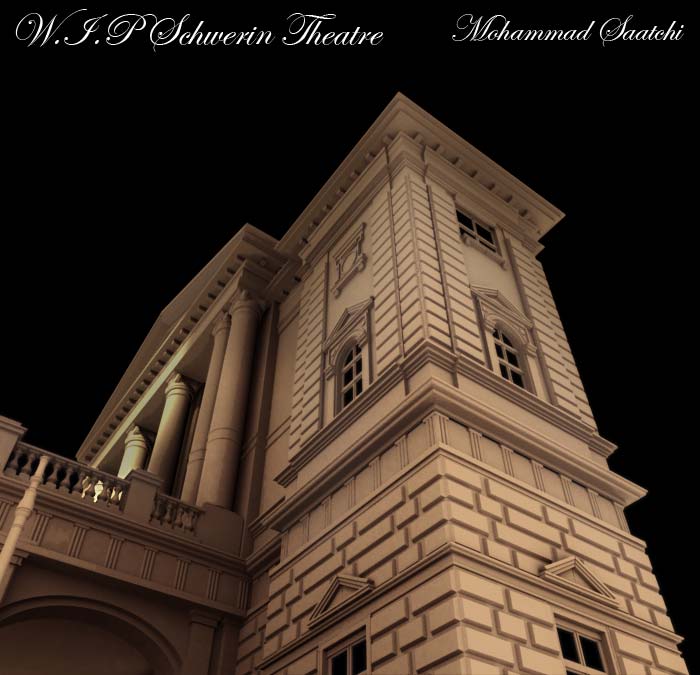 And after mix wall with front part, result will become interesting and you will say… wow, that's good.


Another hard part in the project was side of the building……. I will continue other several stages of this image later whenever I get some time. Bye for now.
(c) Mohammad Saatchi, www.msaatchi.com