"Making of Orange Armor" by Cesar Rizo
7 – I overlay a adjustment layer, and play with the contrast until I feel it looks better
8- Now we go back to that background layer we created on step 4 and work on that background a bit more, it's important to remember that we spent most of our details on the main character so it's good to keep the background a bit loose so the eyes of the viewer can focus on the character.

9- I overlay some textures to give it a little more grain to the image and start showing on the upper right corner of the image where is the light source where she's receiving the light from.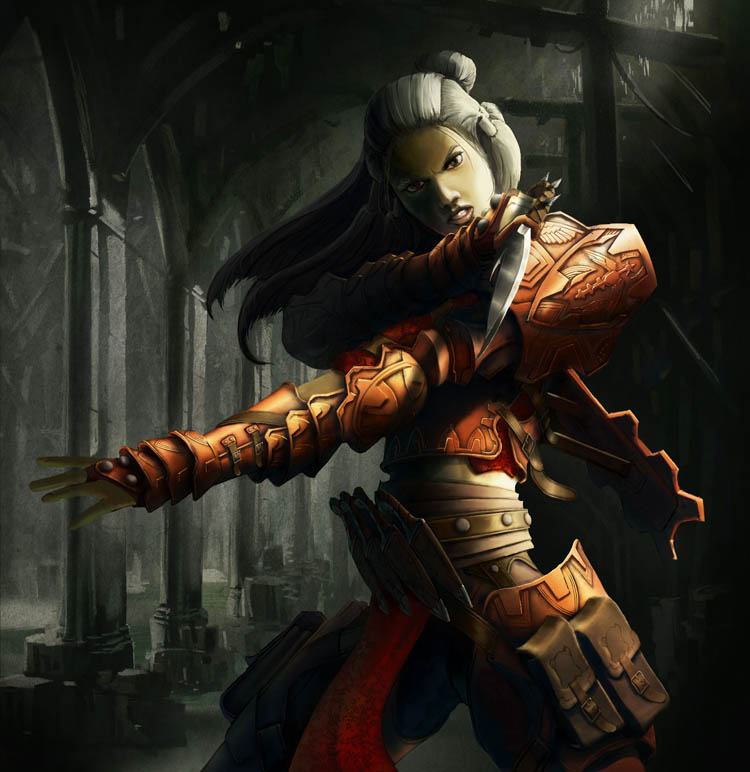 10- WIth a soft edge brush, I bump up a bit more the lighting for the background, and also start defining some bright areas that will make contrast with the dark areas of the character body so it can jump out of the background, go back to the character layer and ad some more details here and there, and we're ready go go!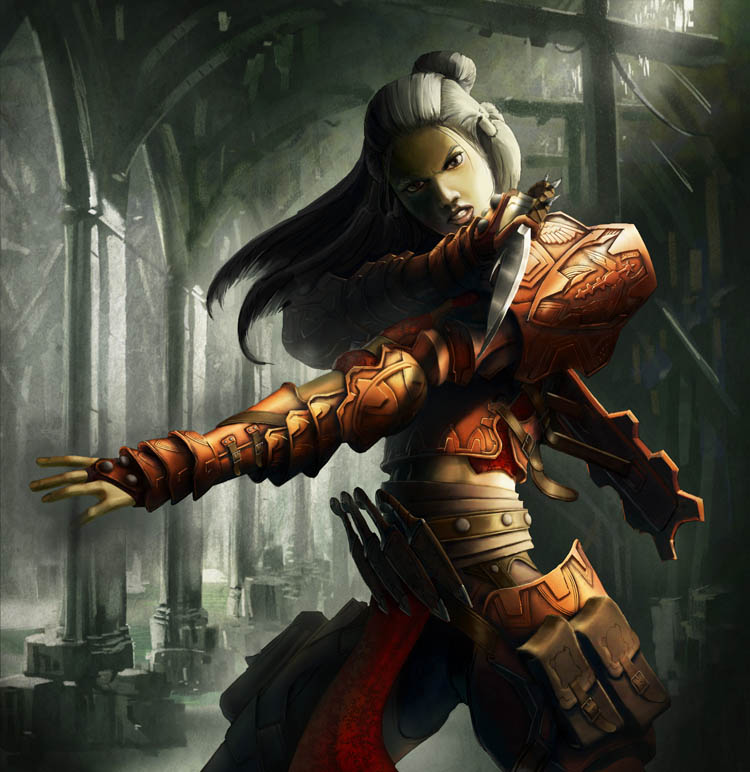 (c) Cesar Rizo, http://www.rizogallery.com/