"A look at the Victorian freak" by Merlyn Lear
And used extrude and chamfer to generate creases from selected edges. Then collapsed unwanted edges.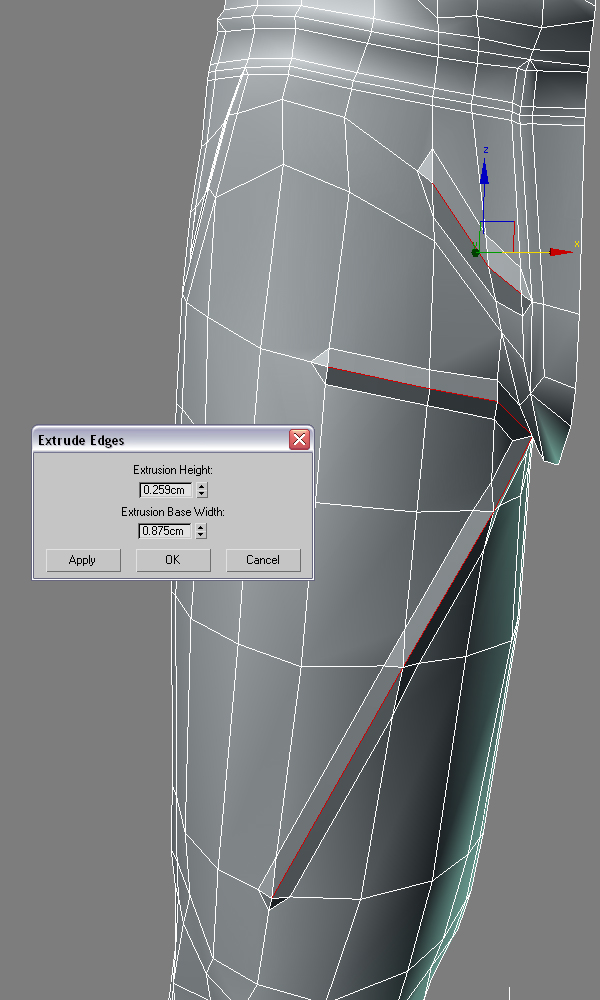 5. Map it
Onto UV mapping, something that all artists will confess hating. Its really not much fun, but it needs to be done well if you want to make it look perfect.
First I set the ID's for the polygons. Defining different coloured areas for each part that required a different texture.
After setting ID areas I then went on to selecting them and applying the UV mapping to one side of the body.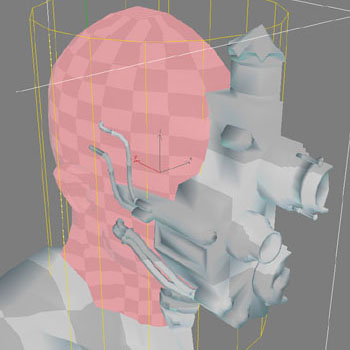 I later then mirrored the half and flipped the UV's for the body; head, lantern, heart and trousers then merged the two halves.