"Realistis eye modeling " by Jeremy Ringard
Cut the last created polygons to add some details of this area, and adjust the points.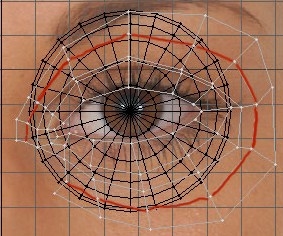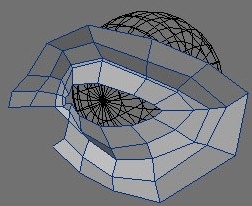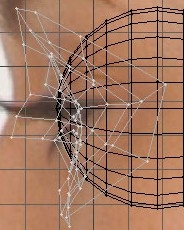 Extend the 2 central edges as seen in the image below as red polygons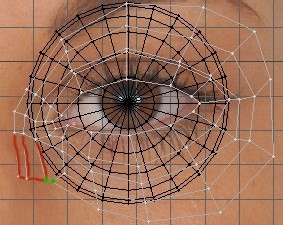 you can now merge green points and make the red colored 4-sided polygon: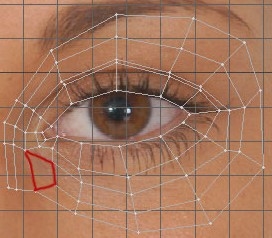 Now that we have a good view of the mesh topology, you can adjust the points to make them matching better with the background. Here you can see how I moved the points (black edges show how it was before adjusting points)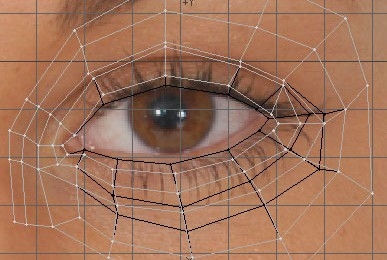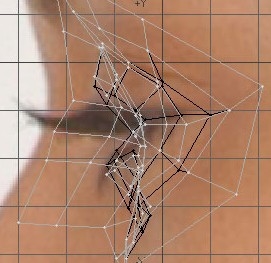 Now, extend the internal edges, to add deepness to the eyelips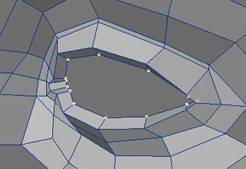 The final step is to refine the eyelips' border by cuting the edges and moving a little bit the points to smooth the border.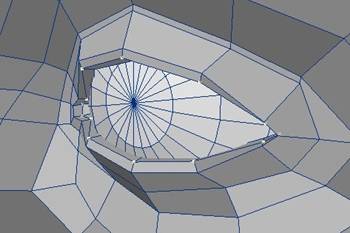 The modeling session is finished ! You should now have a result like this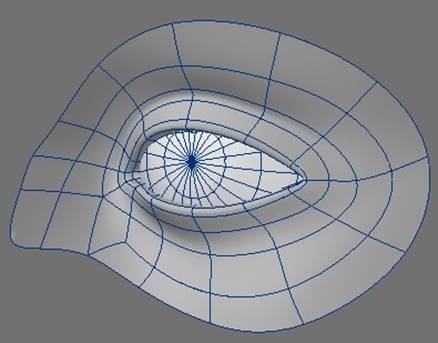 (c) Jeremy Ringard, zinger_jay@hotmail.com

Pages: 1 2