"Making of Old Street " by Aziz Khan
15-i created one box and then used the Boolean operation to make bend from inside and used bevel operation to smooth up the top edges then one copy, this is kind of support between 2 walls and also the place where the lantern will hang.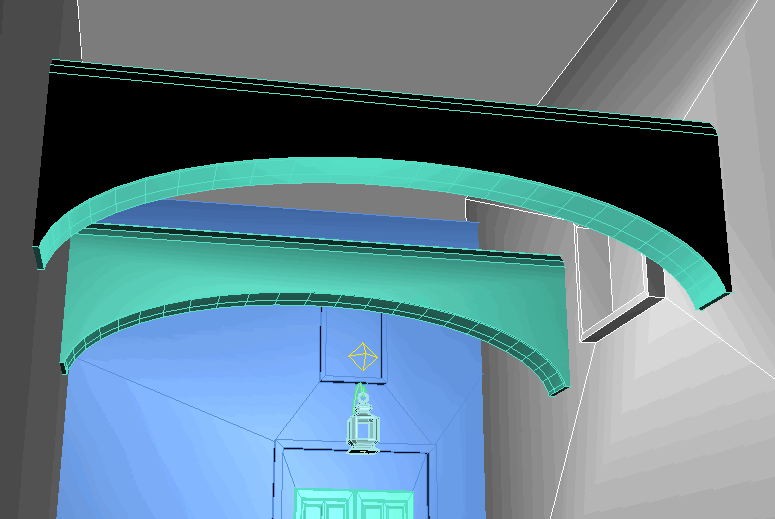 16-once i have finished working on objects i start to assemble them out.


here in this scene you can see that the door is not the same as in the above setup because the door didn't match my scene it was looking a bit modern from the theme of my scene (Old Street) so i just change the door to something simple.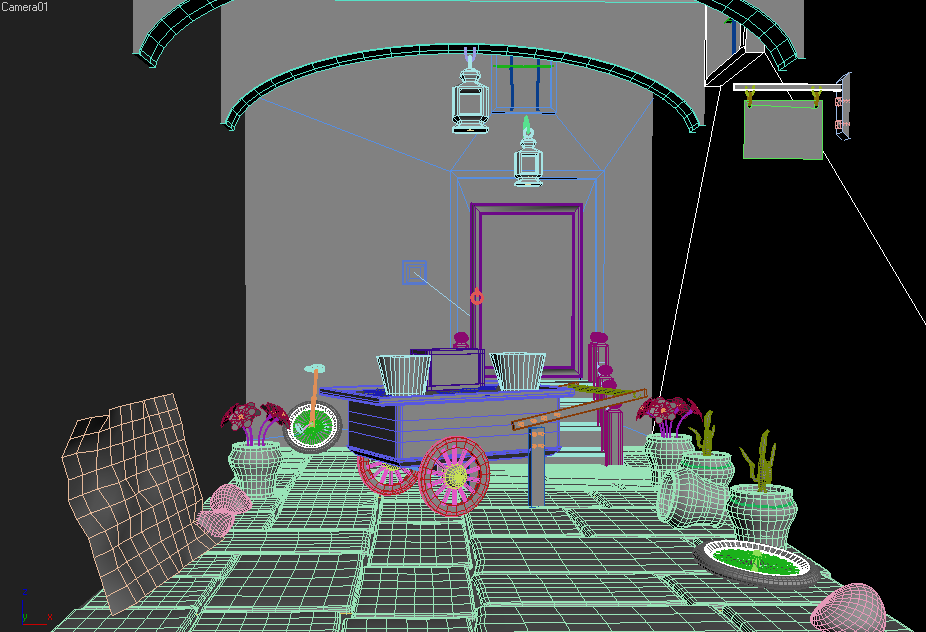 17-for lighting i have used one v-ray light and one direction light here is the light setup and settings,