"Making of Burning Snow" music video by Justinas Vinevicius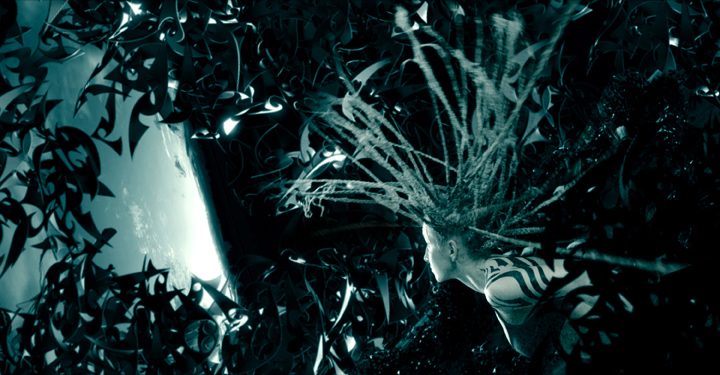 This music video is telling a symbolic story about dramatic social and consciousness standards, that constrain people inside their minds. With lots of rules, processes that suck you into active routines and stop a feel of being alive. That's what is coming out of 'Burning Snow' song idea of G&G sindikatas (leading hip-hop group in the Baltic's). I wanted to interpret this story and tell it in an expressive, associative way, to show these standardized behavior mechanisms as a powerful, parasitically structured live mechanism.
First month was spent on the concept and hand-sketched storyboards. During it this ancient/mystical style came up. Tribal tattoos that historically were used as sign of magical and spiritual activities were just right for this idea. So this huge living mechanism became image of a large ancient, mystical tribe with dancers half dressed in black, marked with tribal tattoos on their bodies. They were spreading ornamental organisms all over the place, making them alive as part of themselves.
fter the concept creation I was modeling environments & elements, so some part of animated shots were done already before the shotings.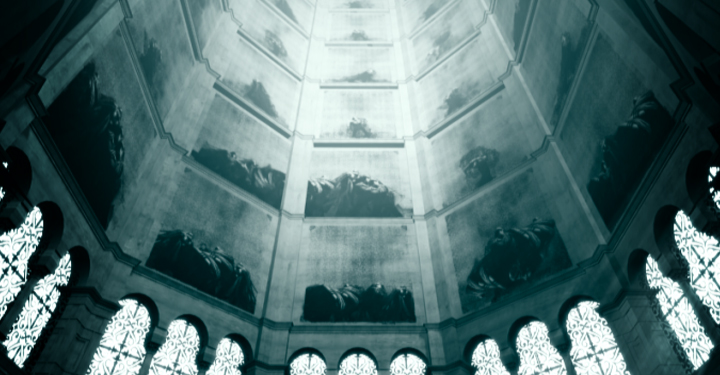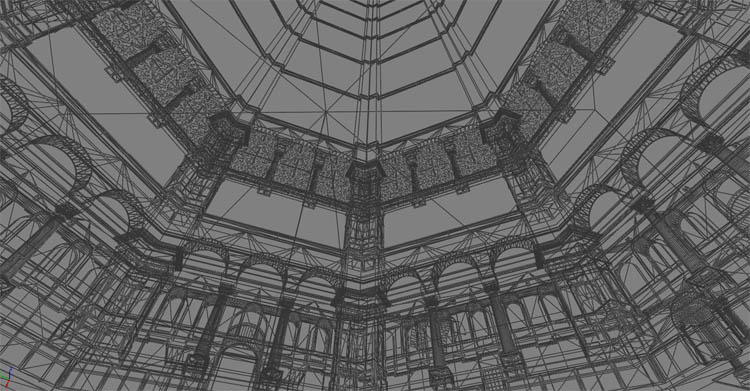 The 3d environment consisted of two different locations – a temple and surrounding old ruines. The temple was designed selecting various architectural elements similar to the whole concept. It's a mix of few different architectural styles, mostly. The thing that all surroundings were covered in dark was a main reason why in most scenes I could use default scanline renderer. Post production did all the rest. There were however several lighter scenes, where I had to use Brazil renderer as well.