In this KeyShot starter tutorial we go over the basics of working within KeyShot. Project files are included that contain a modeled Rolex and the textures provided for the materials in the scene (we worked on this model in previous tutorial that you can find here). We import and assign materials. Go over the library and change the environment to get the best possible render we can in the shortest amount of time. We finalize the tutorial by setting up the render and rendering the image to our desktop at a 1k square resolution.
Final file ready for rendering: Rolex_ProjectFiles.zip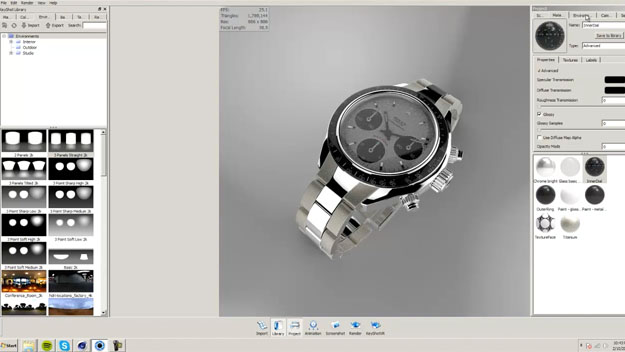 If you are experiencing issues with playback, you can download the video here (~78MB).
To get realistic textures or photos of objects, we recommend visiting 3d.sk and environment-textures.com.