"Black Pearl Treasure" by Domenico Selvarolo
3Dtutorials.sk recommendation:
To maximise the realism of your 3D rendering we recommend using high quality photo textures from the #1 texture website www.environment-textures.com
1
-In top view create a backdrop item – set top in projectio type and choose reference image
in "image"…. The image found with google.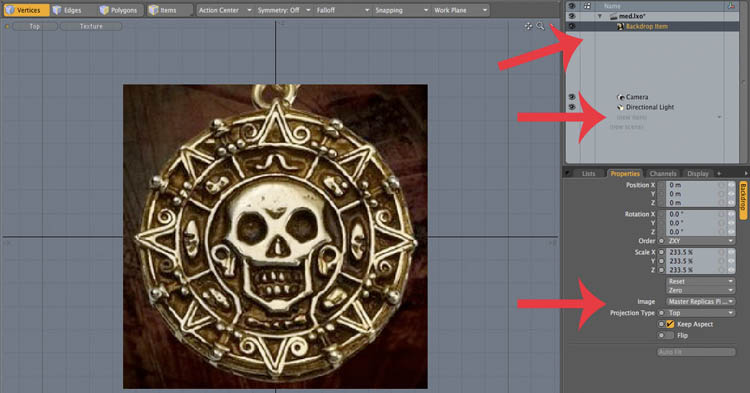 2
-Start modeling with pen tool… Set make quads option.


3
-Follow the reference image lines.
-Adjust the shape by the vertices.
-Assign a topology to the skull.