"Advice from a Caterpillar " by Chris Beatrice
9. Final DetailsHere I bring the newly introduced daffodils up to snuff, and give the focal points some special attention as well.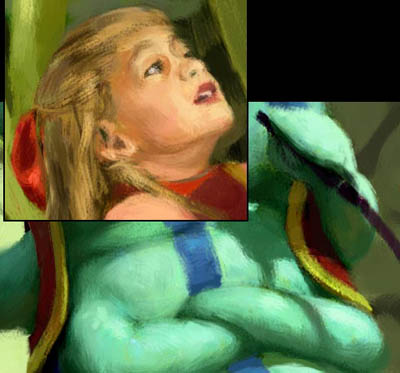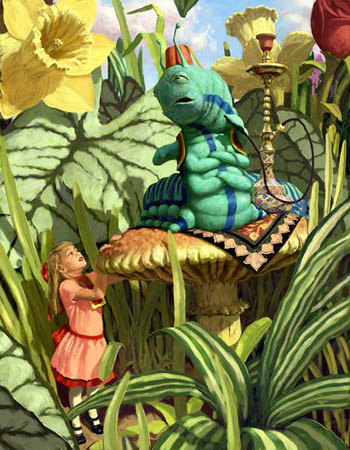 10. Final Adjustments
I finish up Alice's face and hair, leaving it pretty loose and rough. One final change to the position of the caterpillar's eyes and, voila!!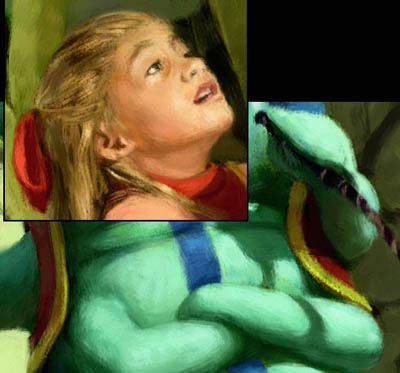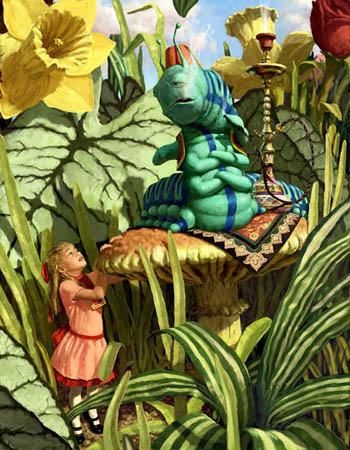 You can also download the brushes used in this picture and download other brush sets on the Brush Download Page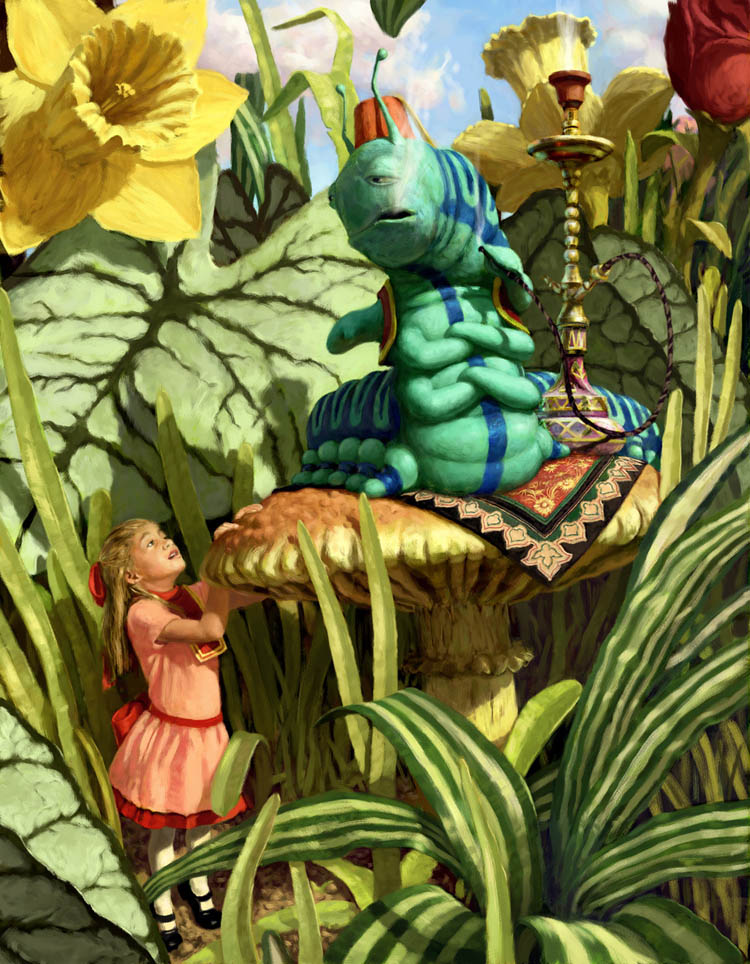 (c) Chris Beatrice, www.chrisbeatrice.com