In this video we go over the process of baking ambient occlusion on our T-shirt mesh and then exporting the AO map to be multiplied onto our diffuse background.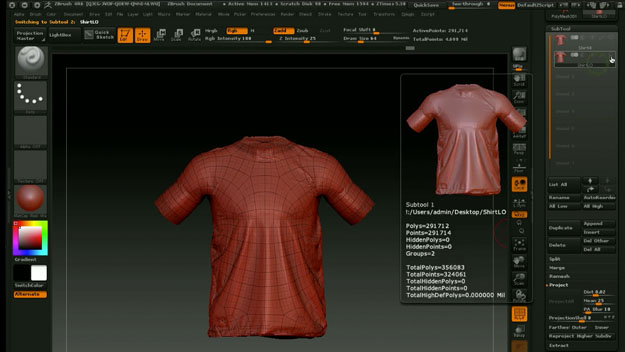 If you are experiencing issues with playback, you can download the video (~39MB).
To get real clothes textures or photos, we recommend visiting environment-textures.com site.