"Using Subsurface Scattering Shaders" by i3D Tutorials
In this video, we will look at how to work with the subsurface scattering shader that comes with SOFTIMAGE|XSI. Learn how to use the render tree to setup and implement this useful and interesting shader to achieve a realistic look for soft translucent materials. We will be working on surfacing a jellyfish!
3Dtutorials.sk recommendation:
To maximise the realism of your 3D rendering we recommend using high quality photo references from the #1 texture websites www.3D.sk and www.environment-textures.com
To see the Fields tutorial please click on the thumbnail below.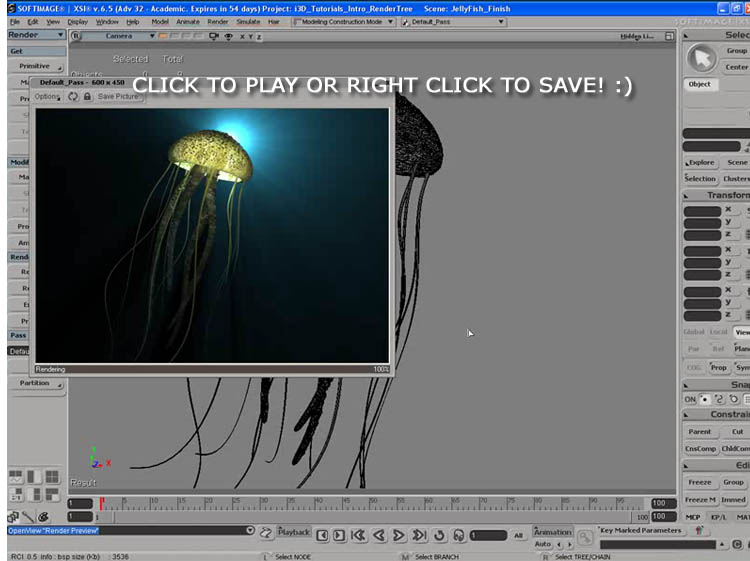 (c) i3D Tutorials, www.i3dtutorials.com