"Rendering for Animation with Final Gathering" by i3D Tutorials
In this video taken from our "Rendering with SOFTIMAGE|XSI v.I: mental ray" training product, we will get to see how to properly setup an architectural scene in preparation for camera animation using mental ray and Final Gathering. Without the right technique, rendering any type of animation with Final Gathering can produce undesirable flickering. However, in this video we will see a technique for solving this problem entirely and how to produce a rendered camera animation without any flickering at all.
To see the Fields tutorial please click on the thumbnail below.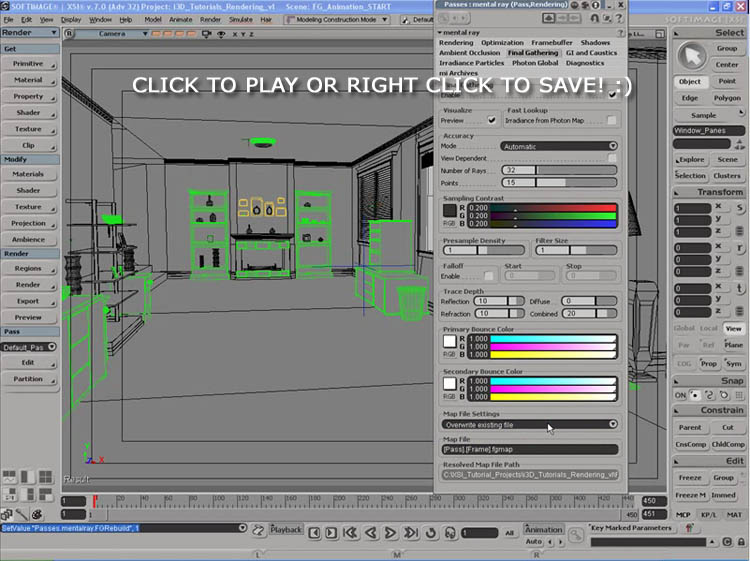 (c) i3D Tutorials, www.i3dtutorials.com