Tutorial on how to draw steampunk looking items, step by step.
Step 1-2
Use the elliptical marquee tool to create a selection then fill it with a shade of brown; then hold down ALT+arrow up and duplicate the layer 24 times: the layers will duplicate moving upwards.
Fill the top layer with a dark shade of yellow, and merge all the others.
Step 3-4
Step 5-6
Step 7-8

Step 9-10
Step 11-12
Final Image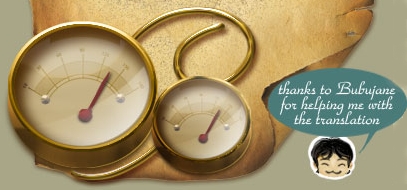 If you looking for texture for nice looking items, we recommend visiting environment-textures site.