So… I'm like….really deep down this fandom with Undertale at the moment. The finished drawing is animated.
Painting software: Adobe Photoshop CC
Animation software: Adobe Animate CC
Tools: Wacom Cintic 13HD.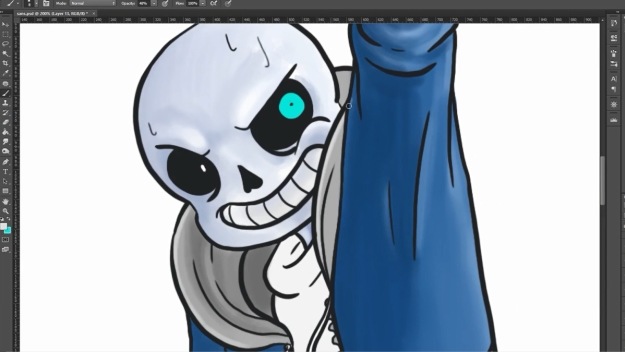 If you are experiencing issues with playback, you can download the video here (~62MB).
You can check the final image in high-resolution here (600×982, 210Kb).
To get perfect texture for anime, we recommend visiting photo-reference-for-comic-artists site.