Second part of a speedpaint drawing of an original character Mohana the Morg. I removed the cage, I hated it 🙂 Although I am still not sure whether or not she should be wearing her hood or if it should have another color. Hardware used: Wacom Cintiq 13HD. Software used: Photoshop CC.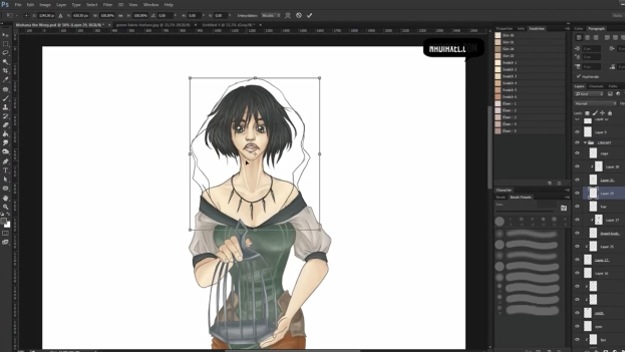 If you are experiencing issues with playback, you can download the video here (~70MB).
To get amazing texture for your work, we recommend visiting photo-reference-for-comic-artists site.