Another piece of artwork featuring a character from The Myth of Euthia. This drawing features Mohana, a Worg (what society today might recognize as a witch) living by her own rules. Hardware used: Wacom Cintiq 13HD. Software used: Photoshop CC.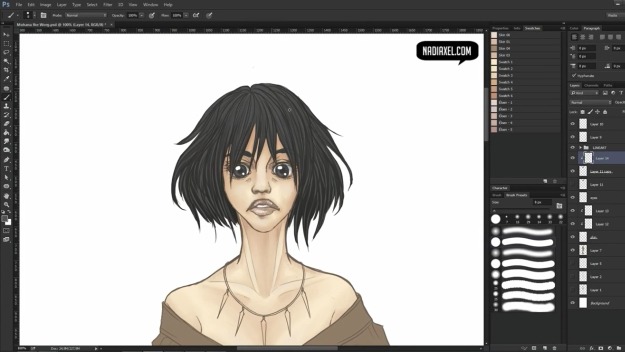 If you are experiencing issues with playback, you can download the video here (~110MB).
To get perfect texture for your character, we recommend visiting photo-reference-for-comic-artists site.