G!Sans belongs to Borurou, but it is based on characters from Undertale which belongs to Toby Fox. I f&#!ed up my layers pretty early in the process, you probably won't notice with the speed but I spent about 20-30 minutes struggling with the chair 🙂 Painting software: Adobe Photoshop CC.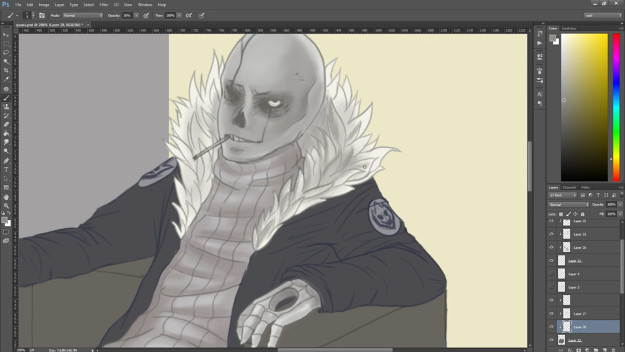 If you are experiencing issues with playback, you can download the video here (~54MB).
If you need resources for your work, we recommend visiting photo-reference-for-comic-artists site.