I wanted to do this meme for some time now, but I couldn't find that one old drawing that I wanted to re-draw. Well now here it is! 7 years of progress 🙂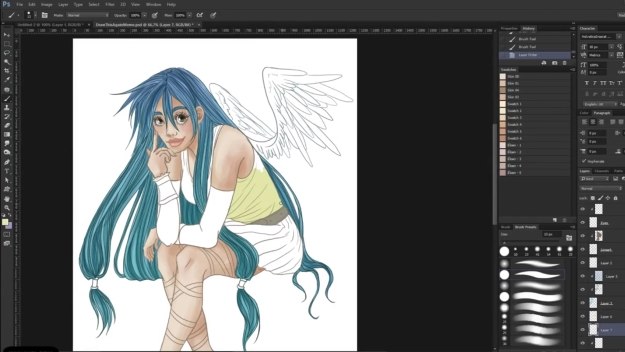 If you are experiencing issues with playback, you can download the video here (~105MB).
You can check the final image in high-resolution here (900 x 1416, 402Kb).
If you looking for a perfect texture, we recommend visiting photo-reference-for-comic-artists site.