The Book of Death...I have used pencil and a piece of paper, and Photshop 🙂
Step 1
Traditional media. Use only pencil and paper on this stage. Try to draw fast and rough, because I search idea & composition.
Step 2
Digital media. I have scanned my sheet of paper and go to Photoshop to make detailed lineart, perspective etc.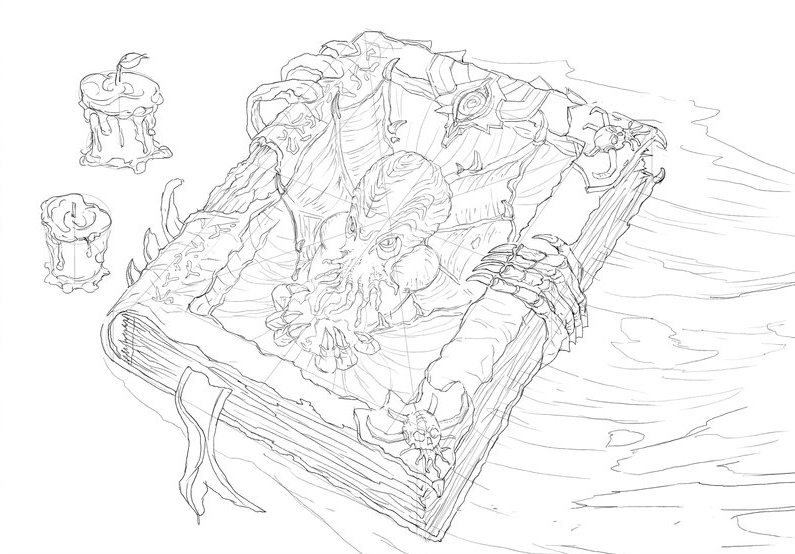 Step 3
Coloring. I have made value and choosed various colours on this stage.
Step 4
Atmosphere and colour correction.
You can check the final image in high-resolution here (900x704, 132Kb).
To get more texture for your work, we recommend visiting environment-textures.com site.