"Nudging Objects " by i3D Tutorials
In XSI we have many ways of interacting with objects and moving them with great precision. One of these methods of manipulating objects with a great degree of control is by nudging them. In this video, we will get to see how to nudge objects in your active view by moving them a pixel at a time.
To see the Nudging Objects tutorial please click on the thumbnail below.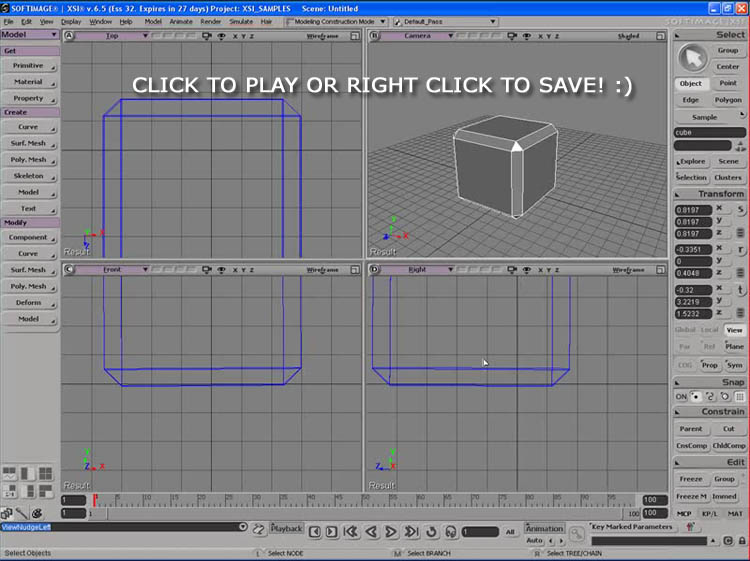 i3D Tutorials, www.i3dtutorials.com