"Neoclassic Livingroom LIGHTNING and RENDERING MAXWELL TUTORIAL" by Serkan Celik
Hi . In this tutorial we'll investigate the render and lightning adjustment for neo-classical room design. At first place, activate the maxwell render and then set the materials in the material editor as maxwell materials.
3Dtutorials.sk recommendation:
To maximise the realism of your 3D furniture we recommend using high quality photo references from the #1 texture website www.environment-textures.com
LIGHTNING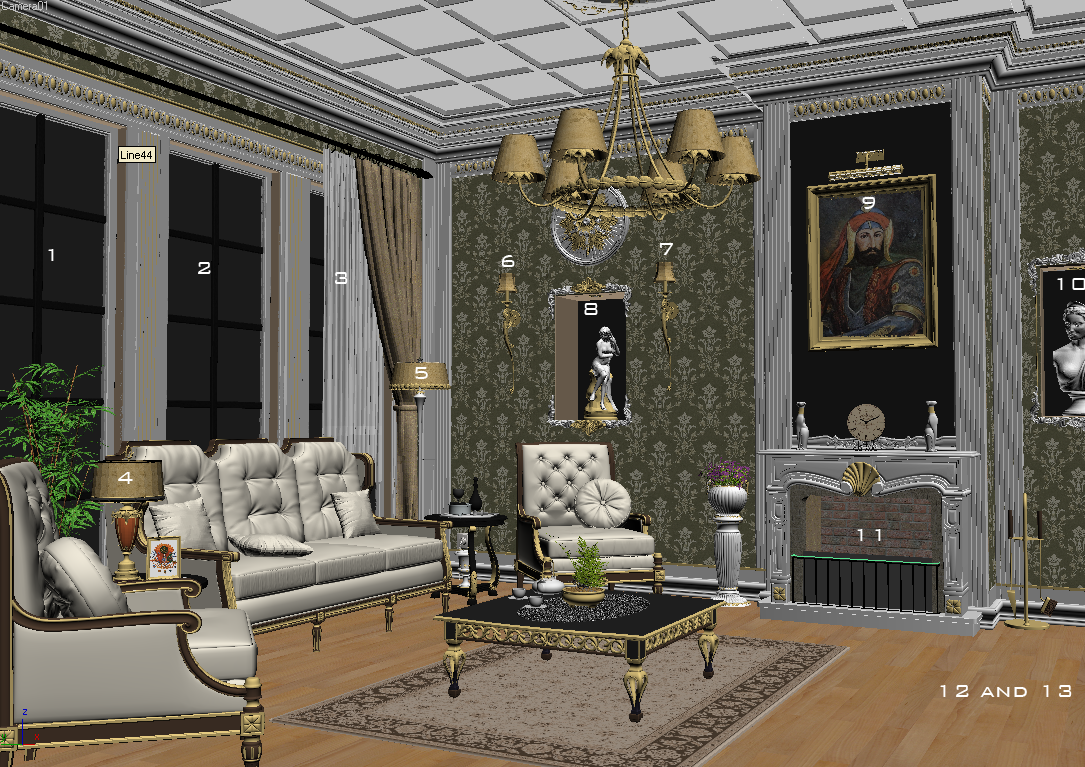 Numbers seen in the above figure indicate the light locations in the scene.We'll consider the scene is in real world and locate the light sources depending on where the light will spread from.In this Scene Select the light sources as boxes.Of course fort his objects to spread light,they need to be emitters.To get this done ,open material editor apply the emitters to the boxes.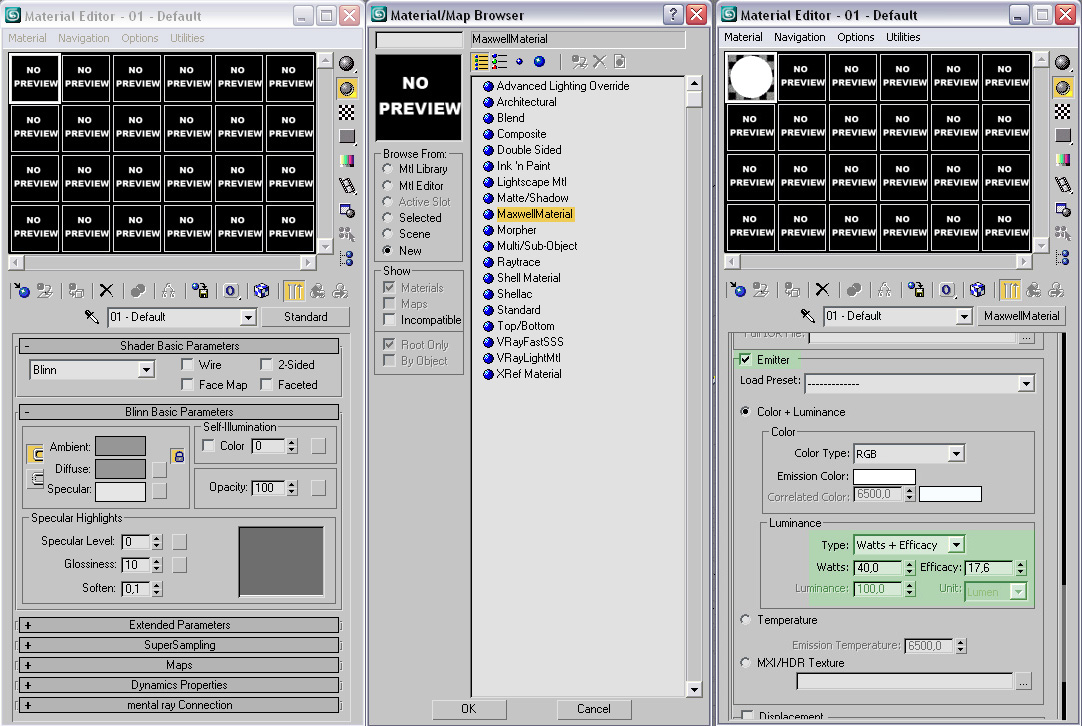 Since we'll use multilight on this scene the below given WATT values are not that important and not that efective on the overall result on the scene's lightning.
EMİTTER NO
RGB
WATT
1
255,255,255
2500 W
2
255,255,255
2500 W
3
255,255,255
2500 W
4
255,114,0
60 W
5
255,114,0
60 W
6
255,114,0
45 W
7
255,114,0
45 W
8
255,114,0
60 W
9
255,114,0
100 W
10
255,114,0
60 W
11
255,114,0
150 W
12
255,255,255
2500 W
13
255,255,255
2500 W
MULTILIGHT
İn multilight menu you'll encounter a control panel looks like an equalizer and here,you can adjust the light strenghts