by Jahan Zaib
Intro: in this tutorial i am going to teach you how to model and texture a building in 3dsmax. that can be used in  games -mods and web images.. so for this tutorial you need to have a 3dsmax 2009 or later .and building textures from www.environment-textures.com – for any 3d model you need to have perfect reference images and textures ..  that you can just get from  www.environment-textures.com .. they provide just amazing textures.. high resolution and perfect.
Here is that texture…
So we have texture.. and 3dsmax.. so lets get started..
Modeling – Part 01
ok in this part we are going to model the basic building..shape.. using the texture.
OK.. open the 3dsmax … then Go To Material Editor > Select any Material Slot. and click on Diffuse Side Box > Double click on Bitmap then select the building texture.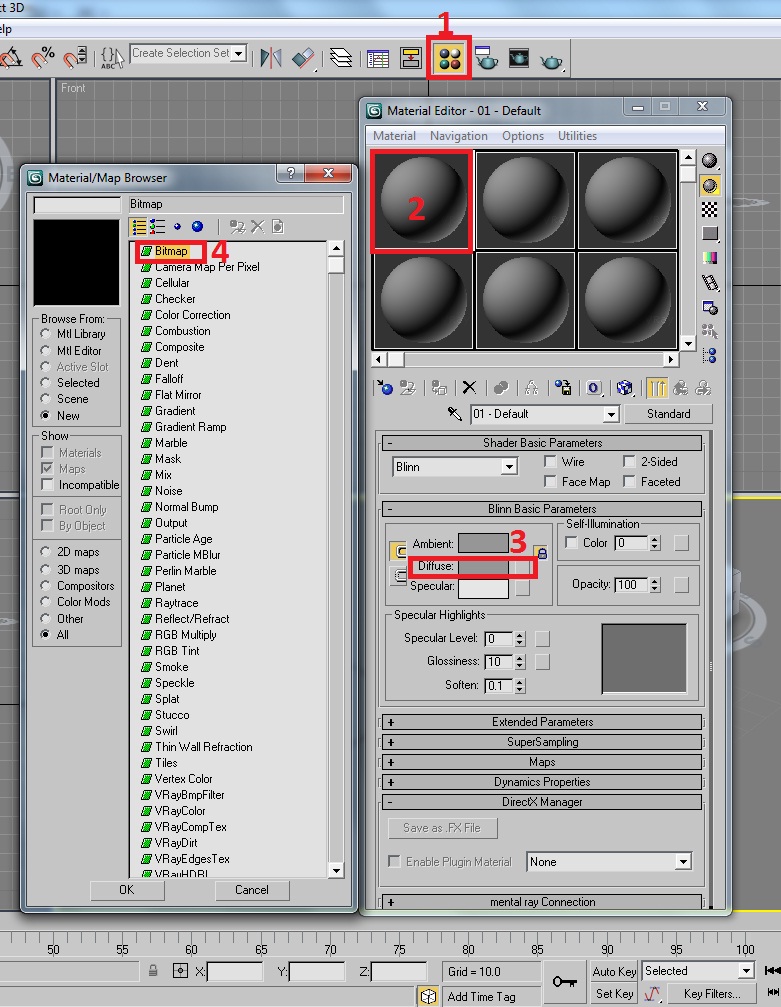 Now you have loaded the texture in your material slot ..
Now create  a plane in front view.. and set the plane settings.. as shown in this image. then apply that texture on it.
Now select that plane right click on it and and Go To : Convert To> Editable Poly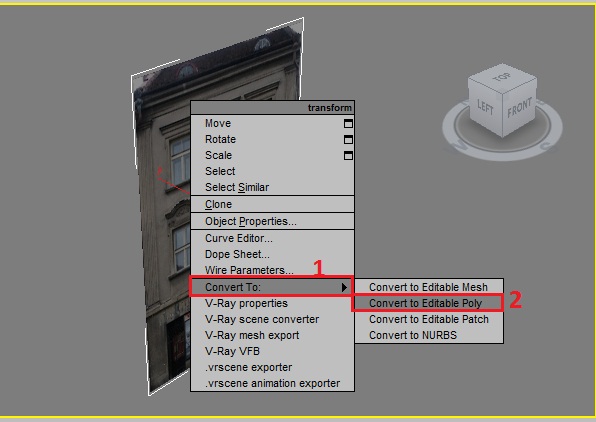 After this.. Select the Cut tool.. and then press F4 button (on  your keyboard) that you can see the edges and create a line on its top roof.
Now Go to Polygon mode.. and select that roof polygon and press delete button to remove it..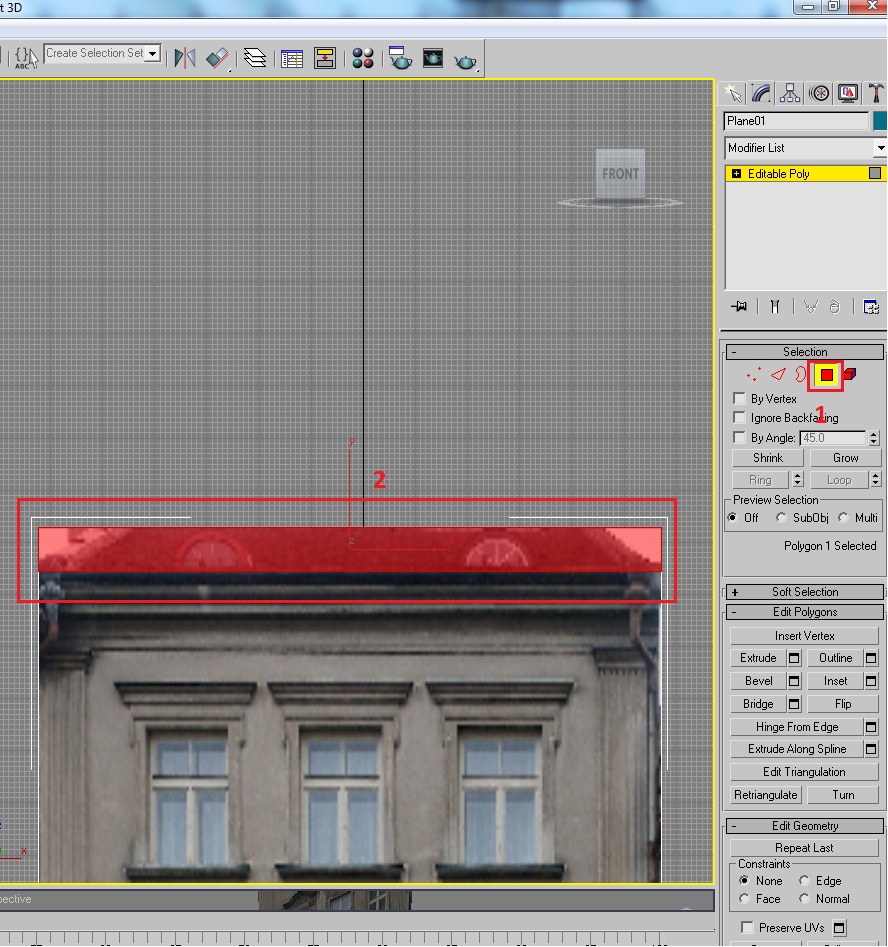 Now we have the Basic shape of Building.. Now we will use Cut tool. to add realty in building.. and Extrude the Doors and Windows.
Go in Vortex mode >Select the Cut Tool > and create  a cut around the window like this image.
Now go to in Polygon mode >  Select the Whole.. window and Extrude it to : 11.88
Select the Upper polygon of the window.. use the: Extrusion Height: 11.88 … > Select the Rotate tool.. and Rotate that polygon to X direction and Parameters : 20
Now select the bottom part of the window . and Extrude it Extrusion Height :18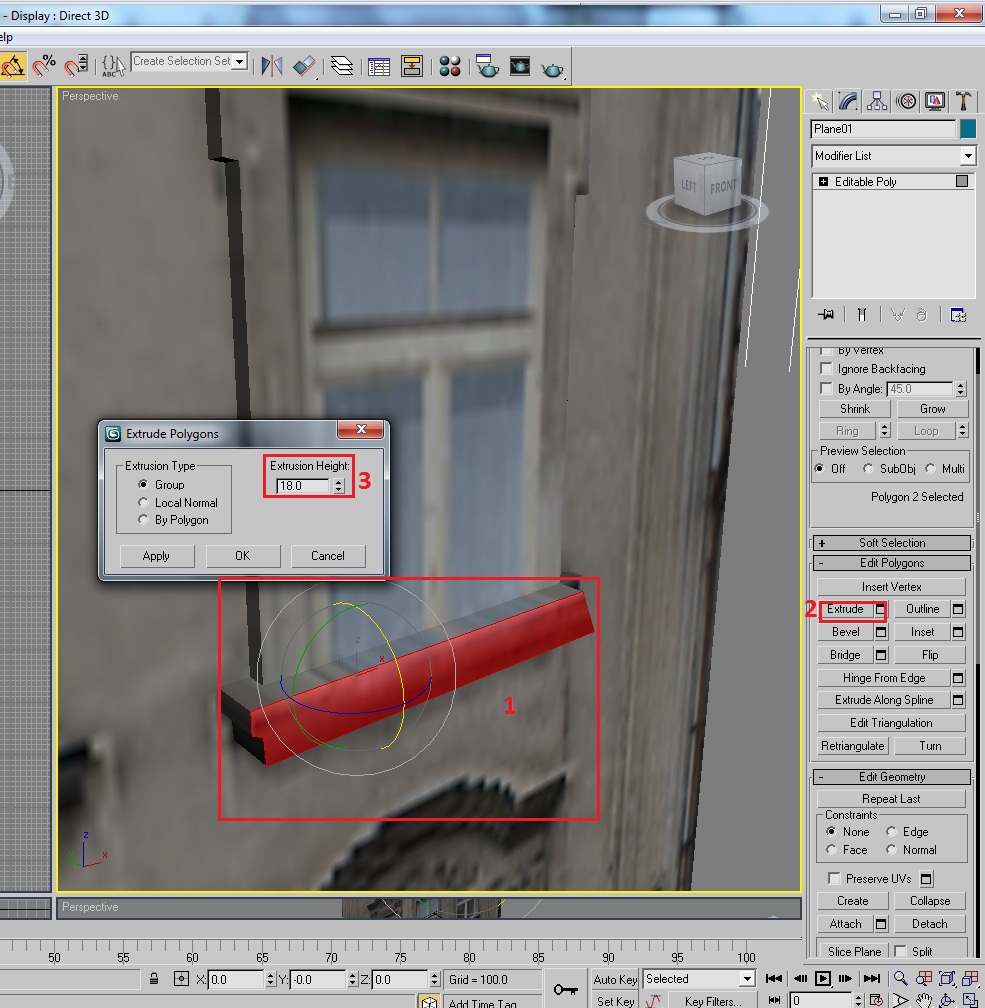 Now you just have completed that window.. Now. do the same thing with other windows and door..
When you do this you have final render look like this.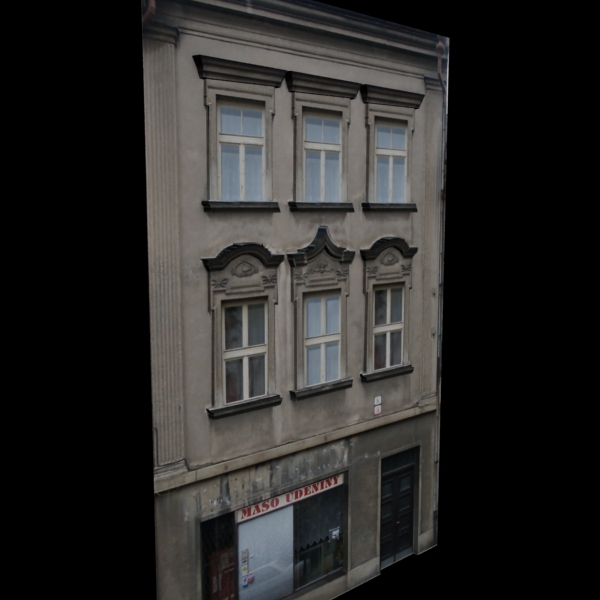 Now we will extrude the Building.. Side walls. and roof.. then we will do a symmetry ..
go in Border Mode.. and select the outside Edge of the Building.. Then  Select the Move tool and Press and   Hold Left Shift Button then Drag it in Y Direction .. like this image..
Go to Modify Panel.. > Select the Symmetry > in Parameters Select the Z and un check the Flip . then drag it in Y direction .. like this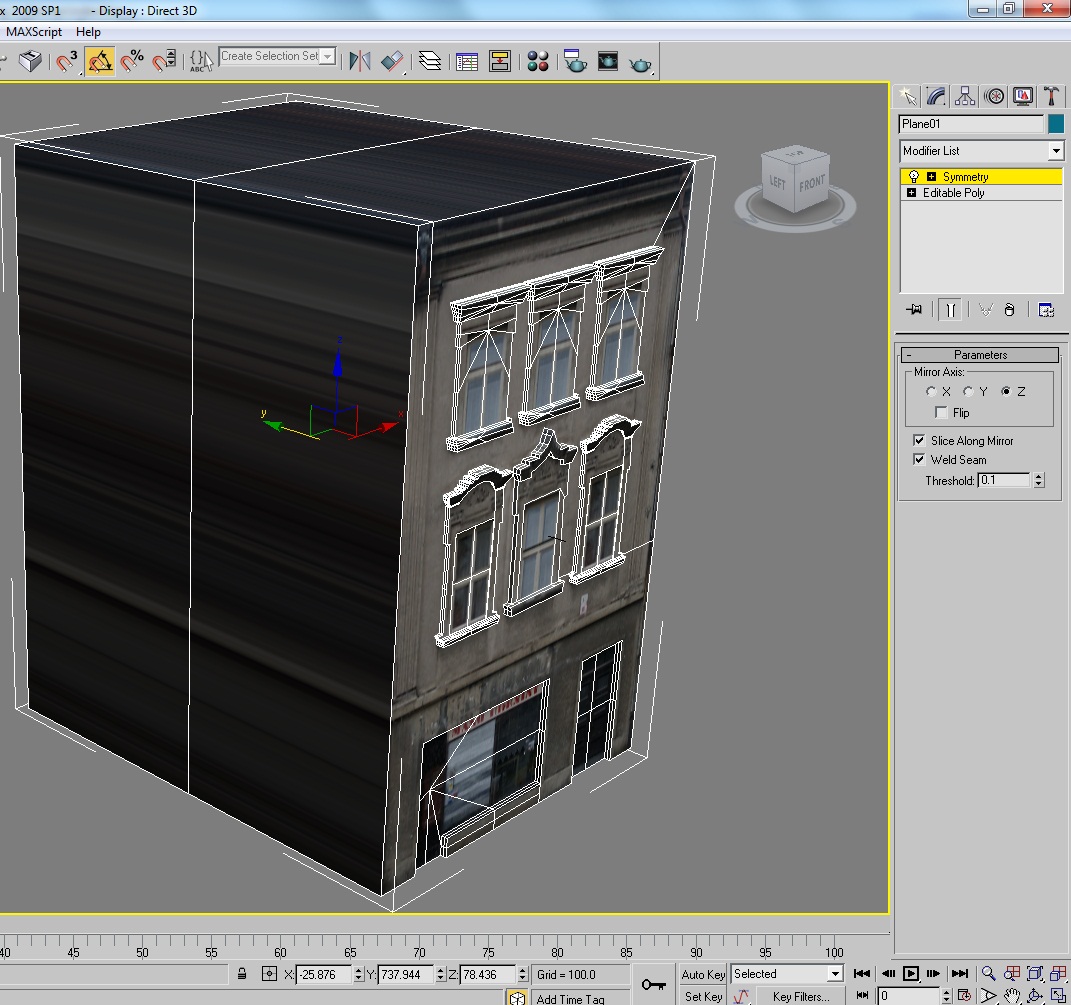 Here is the Final Result…
Final Thoughts : You just made the low poly.. real looking building 3d model.. and thanks for the reading..
and The building side is looking.. not good.. you can add here another simple texture.. or add more windows to make it more real..