"Making of Illochim" by Sven Sauer & Igor Posavec
Prolog
The CG image "Dead Angels" is a thrilling digital artwork showing the close encounter of the hero and a long extinguished angel race called "The Illochim". Matte painting artist Sven Sauer meets 3d artists Igor Posavec and Antoan Simic to create an emotional and intimidating depiction of the moment where the last seal of the legend is broken and the real truth behind the myth of angels and the unknown behind it are revealed. The CG illustration was inspired by the Perry Rhodan adventures, and the aim was to compose a striking shot in radial composition, with a mix of expectation and fear, mystical elements, organic forms and thrilling cold colors.
3Dtutorials.sk recommendation:
To maximise the realism of your 3D objects and creatures we recommend using high quality photo references from the #1 texture websites www.3D.sk and www.environment-textures.com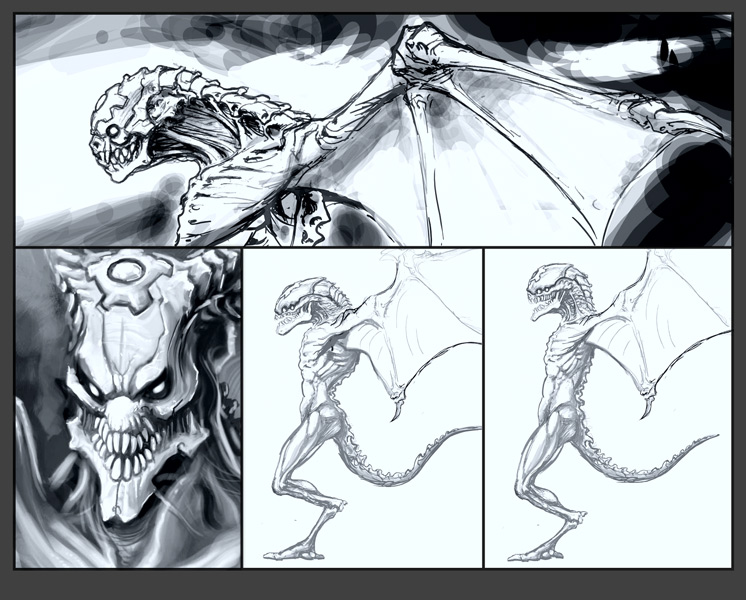 The Illochim (Herbrew: Engel) was here represented as an ancient race out of the depths of space. To create a different view on the misinterpreted creatures, Antoan Simic started first with the rough sketches of the chimera that gave birth to the legends of angels and dragons alike.


This Illochim Model was created in Max as basic geometry with approximately 4000 faces, and brought over to ZBrush for detailing.
Antoan Simic has spent the biggest part of the creation time to define all wrinkles, muscles and veins, since the model was later a part of
cinematics and large scaled images. We finally ended up with 4 million faces of geometry. The following step was to bring all those details into 3DSMAX.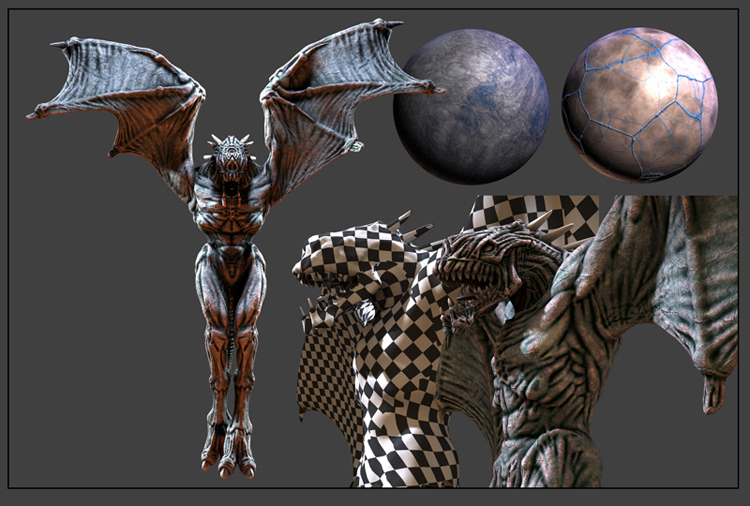 Igor Posavec created the 16bit displacement map in ZBrush, applied the UVs on the basic 4000 face geometry and added scene composition and light setup. He used the FinalRender Displacement Modifier and the FinalRender Dirt Shader to achieve the mummified look of the skin. The best solution for the skin was a mix of a few procedural shaders that mimic aged skin spots and veins. Finally the Illochim was rigged and brought into the folded position inside of the frozen tank.