"Irradiance Particles and HDRI Rendering" by i3D Tutorials
In this video taken from our "Rendering with SOFTIMAGE|XSI v.II: mental ray" training product, we will get to see how to use the new irradiance particles indirect illumination algorithm and combine it with image based lighting using HDRI rendering. This technique allows us to use the environment sampling feature of irradiance particles to render a photo-realistic scene by using only a High Dynamic Range Image and take full advantage of this highly optimized rendering method.
3Dtutorials.sk recommendation:
To maximise the realism of your 3D rendering and lightning we recommend using high quality textures from the #1 texture website www.environment-textures.com

To see the Fields tutorial please click on the thumbnail below.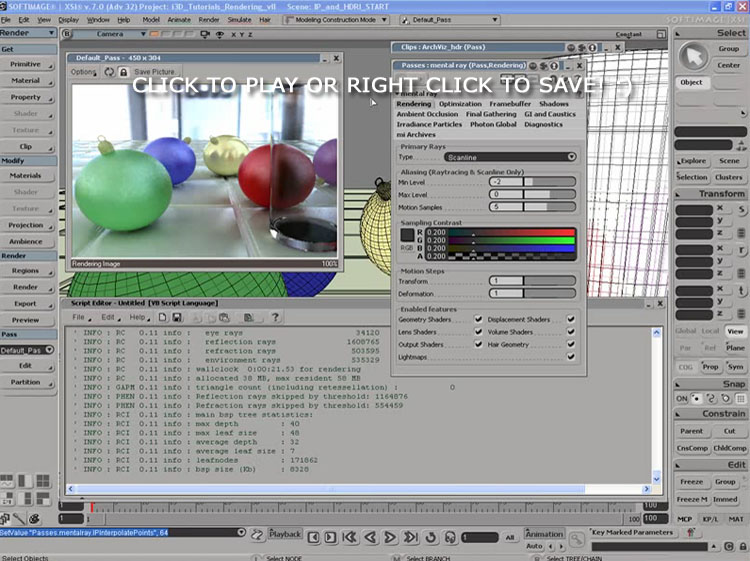 (c) i3D Tutorials, www.i3dtutorials.com