I was asked to do a tutorial on the eyes from one of my manga contest entries. It's super fast, super easy, and super cheesy. I want beginners to be able to understand the steps fully. I hope you'll all enjoy!
Step 1
Start out by drawing a curve. This is the upper eyelash-line.
Step 2
Then add the lower curve. This one is smaller than the upper.
Step 3
Add eyelashes separately. You decide how many and how thick/long they should be.
Step 4
A few more lashes, also on the bottom line.
Step 5
Then add the eyelid line(s).
Step 6
Remember the eyebrows! Many beginners tend to forget them, even though the brows are an important part of the expression.
Step 7
Add the highlight(s). The bigger and the more, the girlier the character will look.
Step 8
Now draw the iris. Big irises look more intense than small ones.
Step 9
The circle in the middle is the pupil, and I surrounded it by some more shades, but you can choose just to make a full circle instead.
Step 10
Coloured it…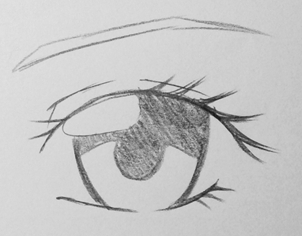 Step 11
Then a few lines to give the eye depth.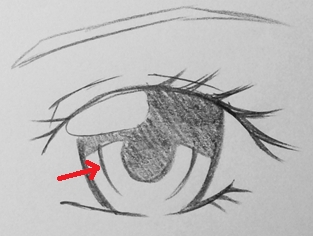 Step 12
Starting at the middle and going down, I made a gradient shading – by pressing hard in the beginning and then easening the pressure downward.
Step 13
Again, now just smaller and darker than the first one – to give more depth.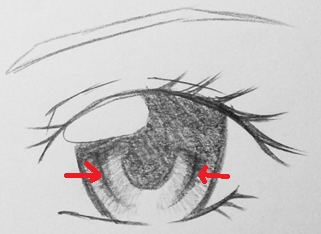 Step 14
Then I added a few sharp lines to give the iris some structure.
Step 15
If you want, you can use an eraser to make some more light effects/highlights.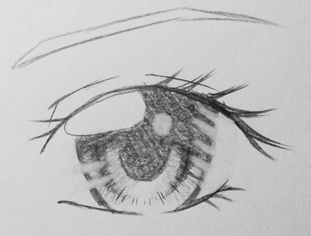 To get ultra-high resolution photo resources for Comics character we recommend visiting photo-reference-for-comic-artists site.