"Modeling the female figure for beginners" by Bijoy Thomas
Hello there ... this is my first tutorial on this site ... i am going to walk you through the process by which i created this female model in 3dstudio Max 8 using reference form www.3d.sk. I used the NURMS Subdivision modeling technique in MAX for this .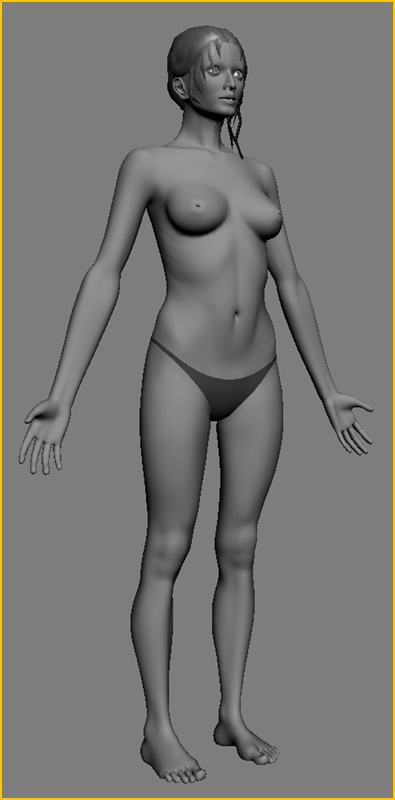 Started out by browsing through the 3d.sk site for a suitable model to be used as reference ... choose "Simona - Nude Female Photo References". I think the site is invaluable when it comes to reference for 3d modeling and texturing .
Fig-01 Took the front, back and side view photographs into photoshop ... and lined them up approximately .. As you would notice .. i had to combine 2 photos for the back view to get a more relaxed posture for the shoulder blades ... the views were later separated into 3 separated images of same dimensions to be used as guides inside Max .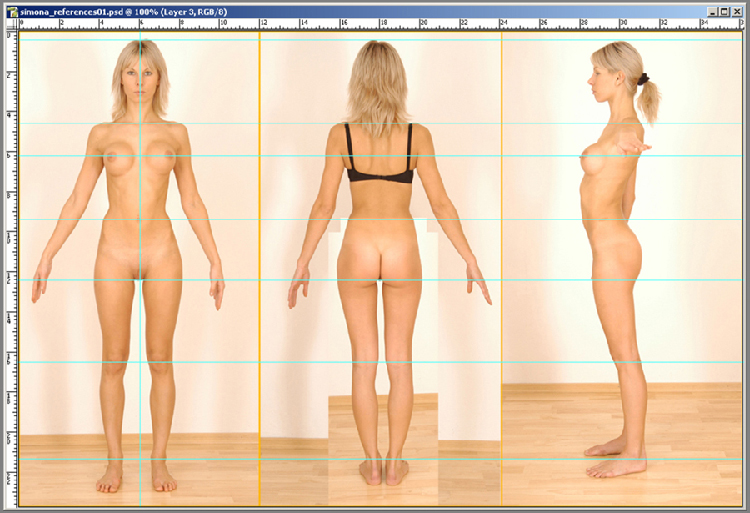 Fig-02I created 3 planes in max with same aspect ratio as the images so they would line up properly ..I like to keep the image planes off center so that they don't interfere when the model is viewed in perspective .