This tool allows the creation of bounding volume objects through a selection. You can define if the new objects acquire the original transformations. You can create only one object with a multiple selection, or you can create one new object for each object in selection. It is also posible to create new objects with a subcomponent selection. With a polymesh subcomponent selection, you can create one new object for each subcomponent island.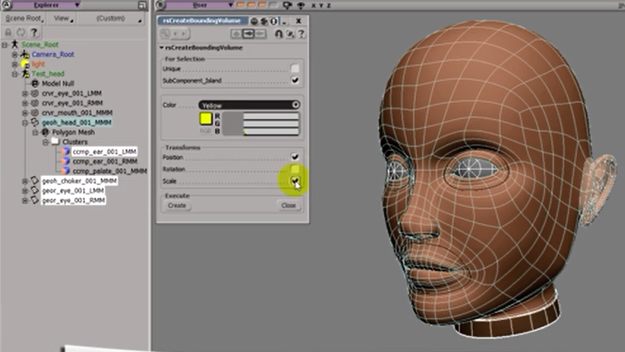 If you are experiencing issues with playback, you can download the video here (~7MB).
To get more human photo references, we recommend visiting 3d.sk site.

For full instructions and example how to set up click here.