"Watch tower
and light" by Aziz Khan
18-use duplicate
special to create the whole steps as you can see in the image
below. also you can use sculpt geometry tool to give the steps
some kind of random shape.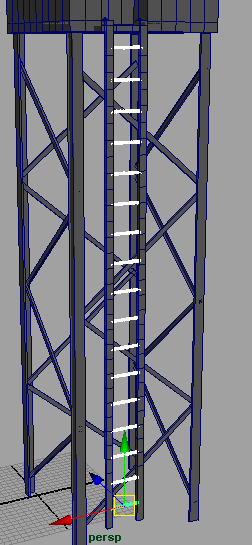 19-create another
cylinder then copy and place it like on the image you can see.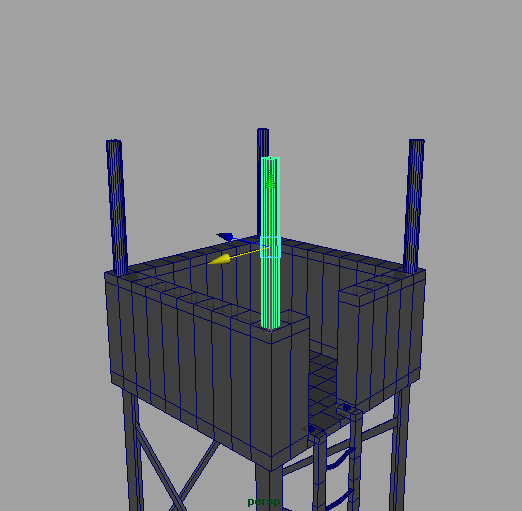 20-for the roof create
a cube with desired size and then use soft modification tool
to pull the top portion of the roof to give it a bit realistic
look.