"Watch tower
and light" by Aziz Khan
15-extrude
the top part and then create a polygon sphere to represent the
nail for the ladder then place it like on the image below.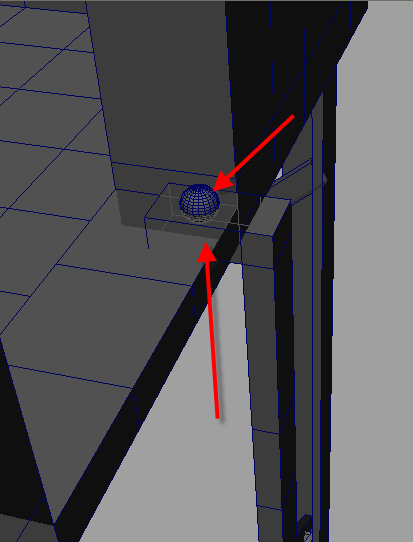 16-now duplicate
it to the other side.


17-create a cylinder
and then place it in the between to make the steps.