"Terrain tutorial" by Joel Carlo
6. In the side Tool menu, choose the Plane3D tool. Next go to the top Tool drop down and click on Geometry. Click on Divide 4 times to subdivide the Plane3D tool's mesh. You should be at around 262144 polys.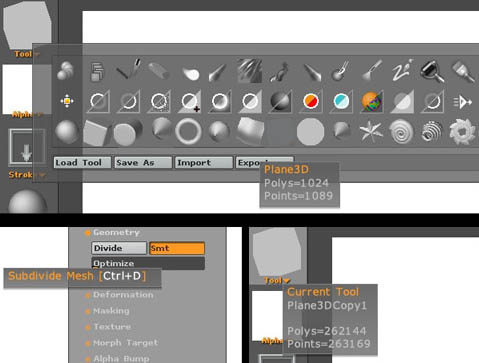 7. Go to Texture – Import and choose original bmp image you saved out of Photoshop. Draw your textured 3D plane on the canvas and click on Edit to position it at the angle shown below. Now go to the Tool drop down menu and click on Masking – Int to create a mask From Texture Intensity .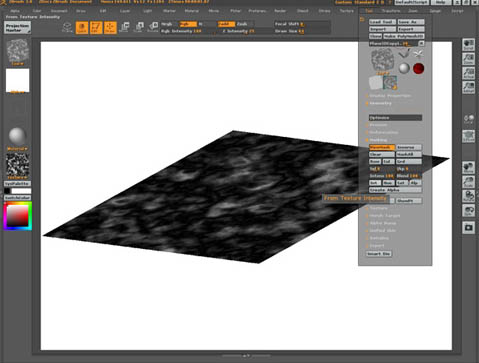 8. Use the Draw and Move pointers from the Edit menu to draw your terrain. You can adjust your draw tool size to create larger or smaller deformations. When you are satisfied with your results, turn off Texture and save your mesh. You now have realistic mountain terrain at your disposal.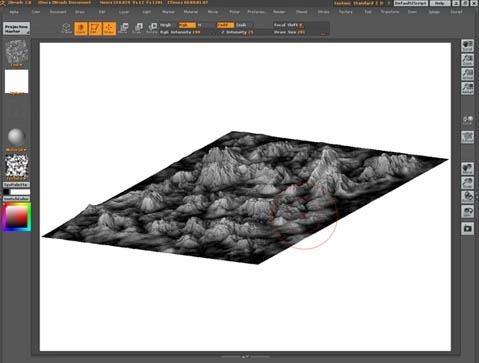 3Dtutorials.sk recommendation:
To maximise the realism of your 3D rendering we recommend to use high quality scenery photo textures from the #1 texture website www.environment-textures.com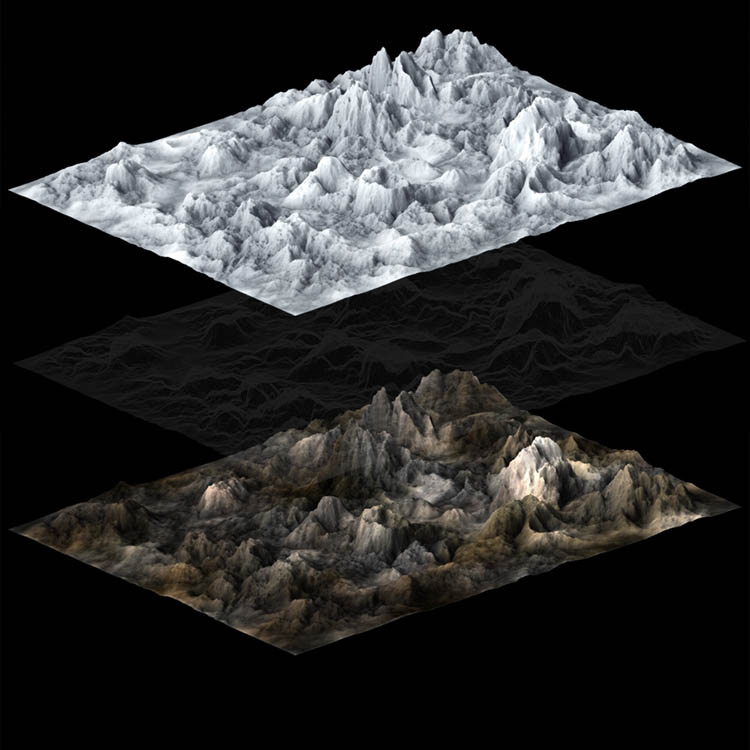 (c) Joel Carlo, www.joelcarlo.net

Pages: 1 2