"Next Gen car - part 2" by Valentin Nadolu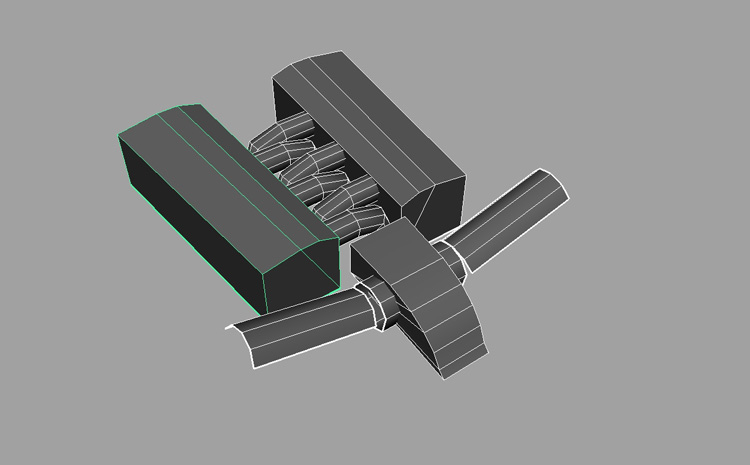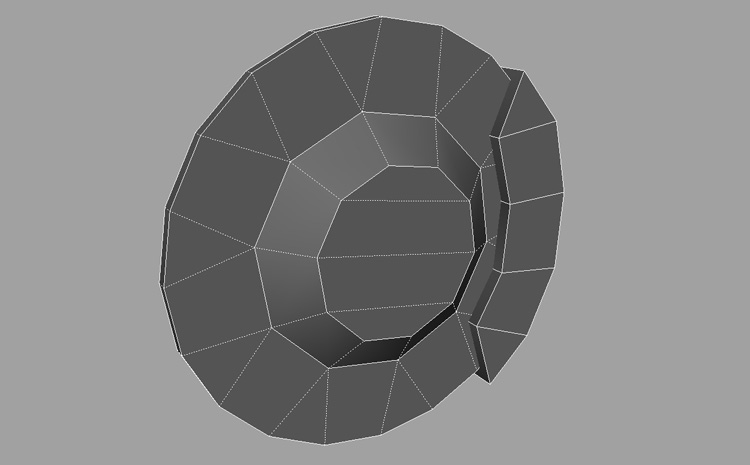 The final low-res model will look like this. Note that each different color represents a different material that will ultimately have a different texture. The final polycount is 7116, just a bit over the initial estimate.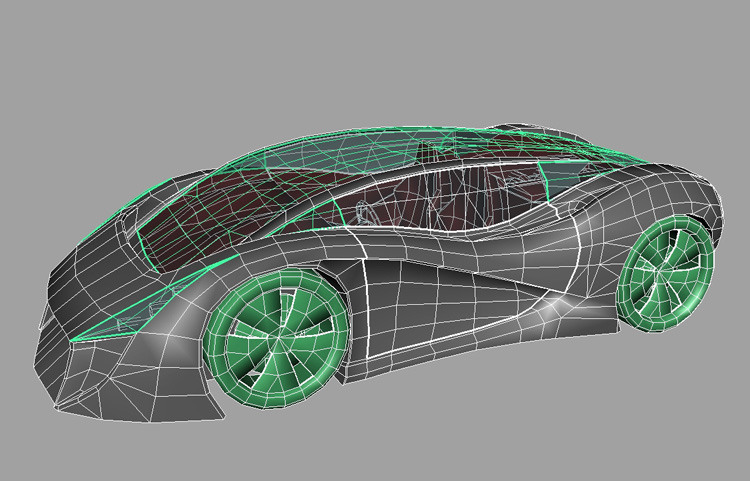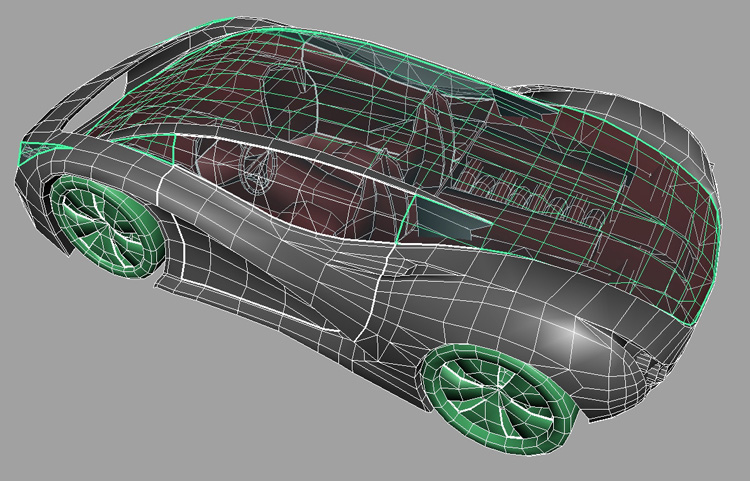 The next chapter of this tutorial contains details about the UV creation process.
(c) Valentin Nadolu , www.amc.ro