"Making of Rollerblades" by Alvaro Martinez
Once happy with the main shape and the geometry of the base boot, it´s time to duplicate the polygons we will need to get the different pieces of plastic and fabric. As we are duplicating them from the base boot they will match perfectly. We need to aproximate our base boot geometry to the shape of the different pieces.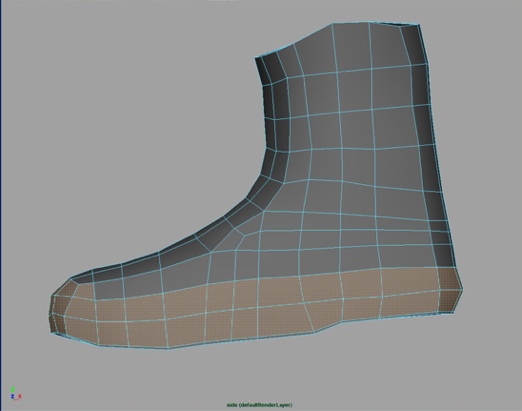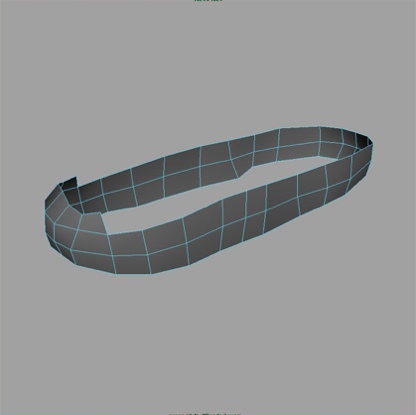 This is the hardest part of the project, there are a lot of pieces, but if we do ir properly, whitout holes neither overlapings the result will worth the time we spent in this phase.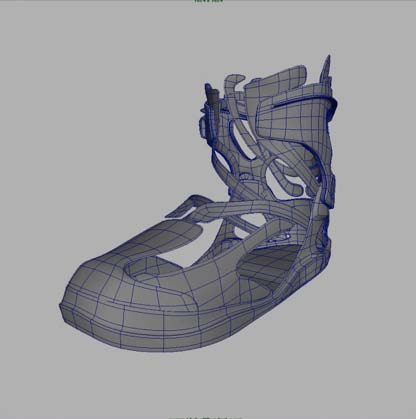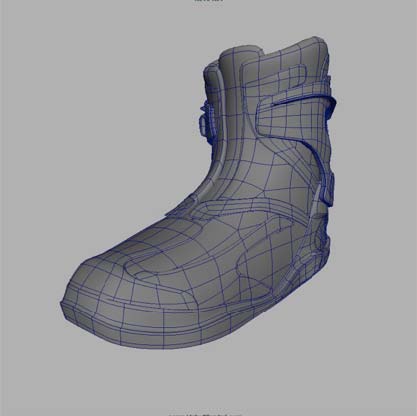 Until this moment all the pieces were symmetrical, so we can apply a symmetry to each piece. Some objects (like the belt) they are not symmetrics so we need to model them one by one. For this piece I modeled it flat and then applied a Bend to get the correct curve.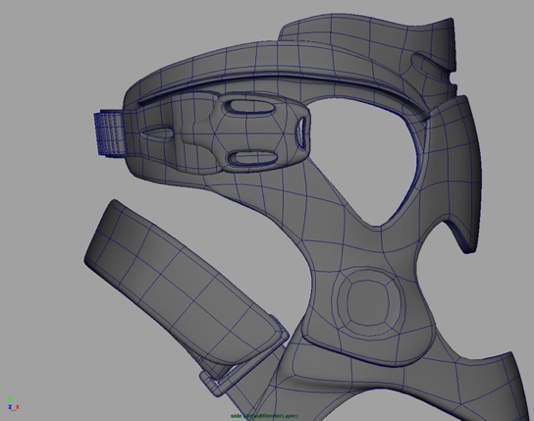 To make the knot I used 2 torouses. For the laces the best way is to build the shape with a curve and then to extrude a circle along the curve, this is much faster and it will be more natural than trying to extrude it by hand.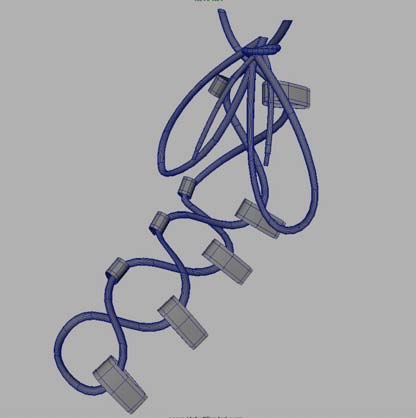 The frame and wheels are not very difficult, starting with a box, a cylinder and modeling until it gets the correct
shape.