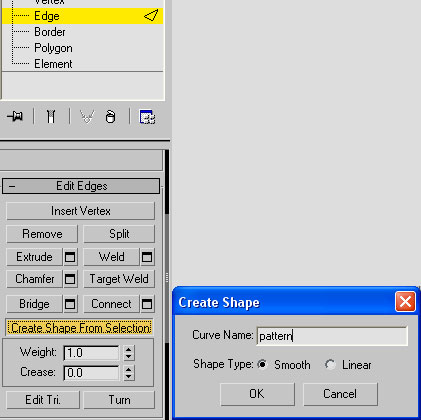 Step 6- Choose create shape from outline from the right side. Make sure you choose 'smooth', this will allow the sharp corners we created earlier to smooth out. * Feel free to adjust the vertices we moved forward earlier, since you have a better view of how it will look smoothed out.
Step 7- Select your spline, and on the side, under 'Rendering', place a tick next to "Enable in Viewport", and choose the rectangular option. Depending on your units and scene size, choose a size that's reasonable, make sure that the gap that it creates between a line and another, can fit the same line, this will be important for the next step.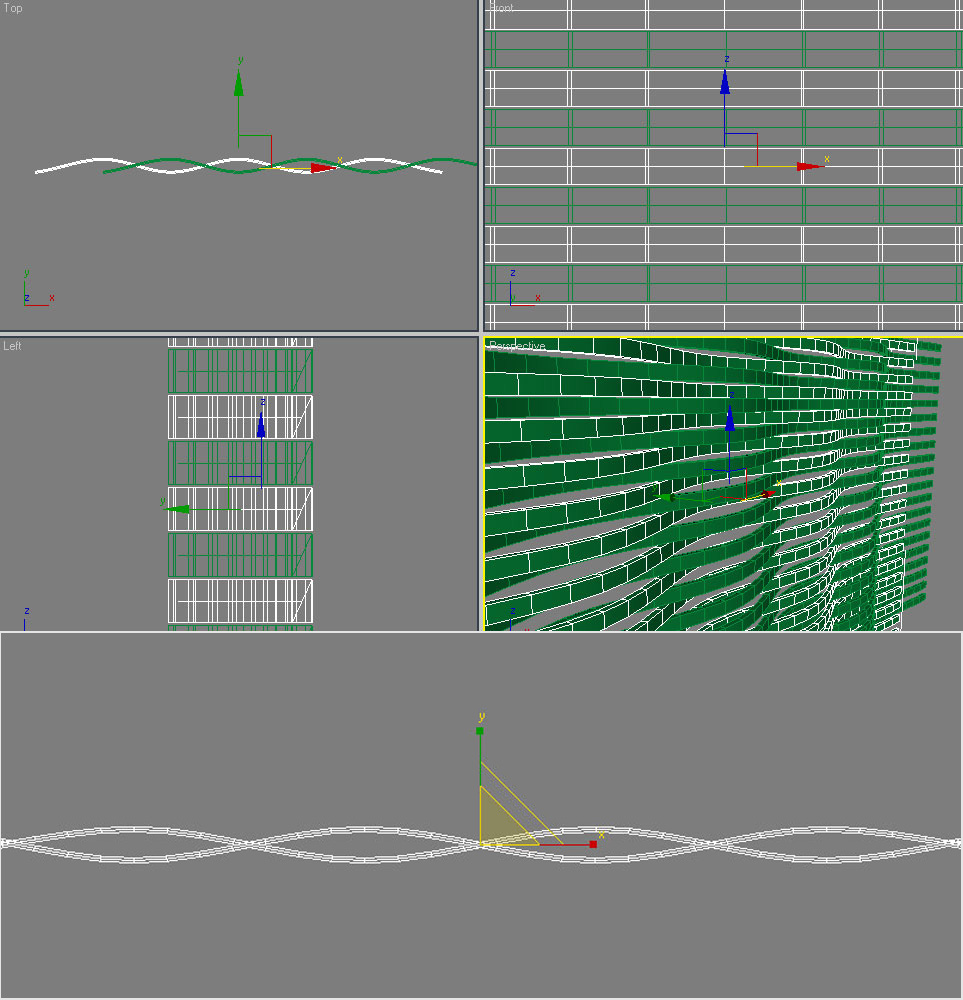 Step 8- Once you are satisfied with the width and height of your lines, select the object / spline as a whole, hold Shift + Drag up to duplicate the same set of lines in the gaps that you created. Make sure that the splines don't overlap one another and fit nicely. Now change your viewport, and drag these set of lines to the left/right, so that the curve would be facing the opposite way of the other set of lines curves. * I felt like the oval gap it created between my lines was a bit too much, so I selected both, and using the Scale Tool just adjusted it a bit.

Step 9- Remove the extra vertices that are created on the sides, making them both almost start and end at the same points.