"Gunnery Sergeant Thomas Highway" by Stanislav Klabik
Hi all, my name is Stanislav Klabík and I would like to show you the process of making of my latest personal project named "Gunnery Sergeant Thomas Highway"
3Dtutorials.sk recommendation:
To maximise the realism of your 3D characters we recommend using high quality human photo references from the #1 texture website www.3D.sk
I really like the movie Heartbrake Ridge where Clint Eastwood play a really tough drill instructor who is in war with marine corps in his platoon so I decided to make a some nice portraits of him.
Modeling
I used a simple head model for the first modeling. When I was satisfied with the result, with the base proportions of Eastwood´s face, I used this highpoly model for modeling a new topology with using the great Polyboost scripts. I used a bit heavy polycount for his head to achieve all major proportions of his face, because I planned to make some facial animations.
Base Sculpt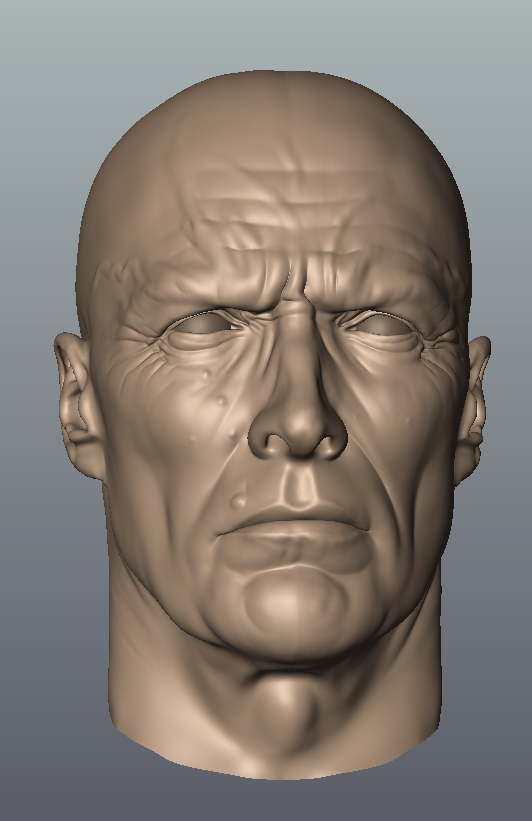 New Topology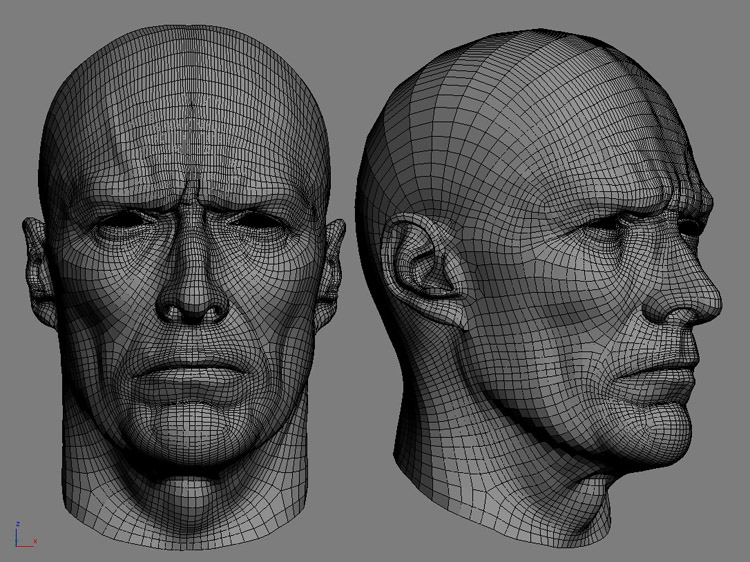 Then I made a simple rig for the head and turned his head to different position, then I took this model to Mudbox and added all details like wrinkles, pores and etc. I didn´t used the displace for final render, because there was a huge difference between the FastSkin+Displace and between the FastSkin without displace implemented, don´t know why, but these shaders looks totally different in quality despite the same settings. The hairs and the facial fur like the eyebrows and etc. were made using the incredible slow Hair and Fur using a several maps to modify the hairs placement, length, thickness.