" Making Guanajuato Alley " by Eugenio García Villarreal
Next, I refine the buildings according to photo references, layer by layer, using tools like : bandsaw, for making geometry , knife tool, multishift, for the doors holes, edge bevel, magic bevel, all to make my model believable, in every detail.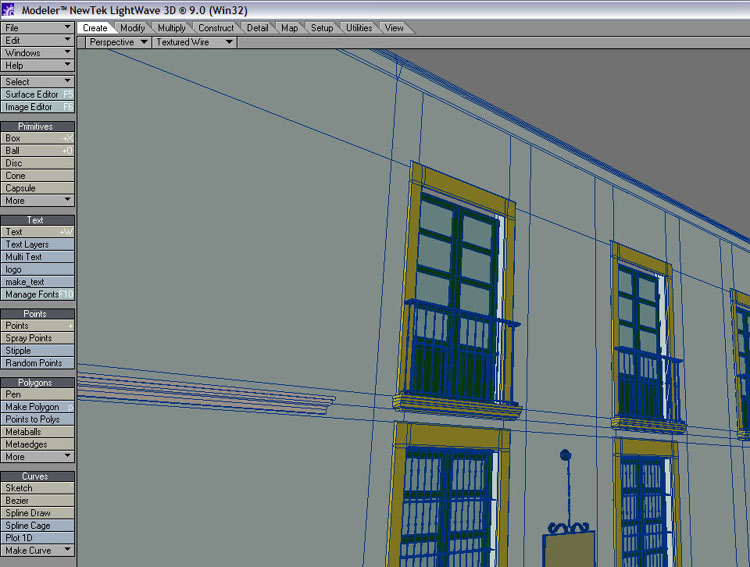 When I use cylinders, I try to maintain they very low poly, only 5 faces on some details.
For the lights, I use a box model, divided, and magic shift to make the curved shapes.